IDDBA Elects Officers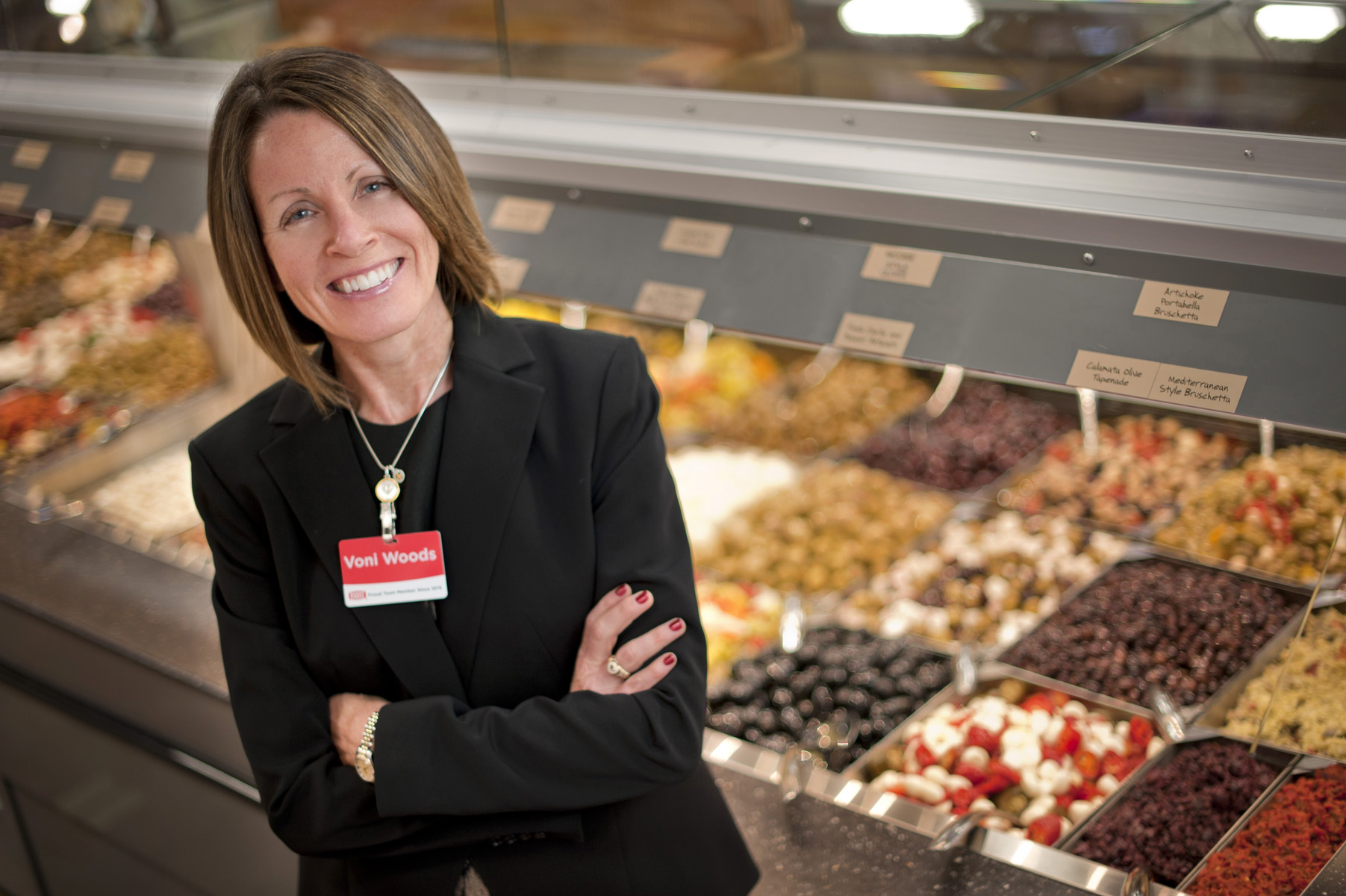 The International Dairy-Deli-Bakery Association elected its 2012-13 officers and board of directors at its recent annual business meeting in Chicago.
Voni Woods (pictured at left), senior director of deli at Giant Eagle Inc., was elected as the association's 49th president. Woods has served on the IDDBA board since 2006 and has been actively involved in several committees. Steve Beekhuizen, senior VP of sales at Dawn Food Products Inc., Littleton, continues to serve on the board as past president.
Other new officers for 2012-13: executive VP — Bill Klump, senior VP of marketing, Butterball LLC; VP — Dave Leonhardi, director of education and events, Wisconsin Milk Marketing Board; and treasurer — John Cheesman, VP sales-corporate accounts, Maplehurst Bakeries LLC.
Elected to serve three-year terms on the IDDBA board of directors: Beekhuizen; Cheesman; Glenn Harmon, senior VP, PriceSmart Inc.; Klump; Ed Meyer, VP of meat and seafood, Schnuck Markets Inc.; Mark Rudy, VP of sales, Hubert Co.; J.K. Symancyk, COO, Meijer Inc.; Dotty VanderMolen, senior account executive, Advantage Waypoint LLC; and Woods.

In other IDDBA news, the association will holds its 49th annual seminar and expo, Dairy-Deli-Bake 2013, at the Orange County Convention Center in Orlando, Fla., June 2-4. The theme for the show is Foodie All-Stars.

The IDDBA show is a full-service seminar and expo with qualified retail buyers and merchandisers, the best dairy, deli, bakery, cheese, foodservice products, packaging, services and speakers. This event offers an extensive seminar program that has meaningful content for personal and professional growth; pre-qualified retail buyers, merchandisers and executives who are ready and willing to do business; a 1,600-booth expo of products and services for fresh-food categories; and world-class merchandising ideas and demonstrations with actionable ideas.
Finally, the IDDBA has awarded $26,350 in scholarships to member company employees. The association awards amounts ranging from $100 to $1,000 for college or vocational/technical school students in business, marketing or food-related fields of study. The scholarship is open to qualifying individuals from any IDDBA-member company. Students may receive awards up to two times per year.
The latest award winners represent 27 member companies: Ryan Adams, Von's; Matthew Adelmann, Supervalu; Brittany Bailey, Kemin Food Technologies; DarNecia Bennett Central Market; Matthew Bennett, Stater Bros.; Christine Benson, Tom Thumb; Alyssa Blankemeyer, Bakery Crafts; Parker Brigance, Publix; Jacob Buchanan, Food City; Carmen Buriel, Ready Roast Nut Co.; Amit Chhayani, Roche Bros.; Seth Coursen, Safeway; Thomas Dubay, Supervalu; Nicholas Dufour Busch's; David Eaheart, Seaboard Foods; Donna Evans and Justin Finn; Tom Thumb; Liam Gilmore, Safeway; Christina Haggerty from Publix Super Markets; Christina Haswell and Karen Heck from Supervalu; Karlie Hunt from Affiliated Foods Midwest; Diane Jewell from Tyson Foods; Brittni Johnson from Sam's Club; Kyle Kirchner from Hy-Vee; Brittany Koch from Tom Thumb; Meagan Lancaster from Publix; John Lanier from Bakery Crafts; Daisy Lemus from HEB; Fabiola Medina from Safeway; Victoria Mello from Roche Bros.; Jennifer Mencarini from Safeway; Sergio Merino from Stater Bros.; Victor Moreno from Smart and Final; Zackary Munoz from Kings Supermarkets; Kristen Nadeau from Cub Support Store; Kala Nall from Publix; Autumn Noteboom from Wegmans; Crystal Rangel from Randall's; Derrick Silva from Save Mart; Iqvinder Singh from Supervalu; Nicole Steele from Save Mart; Lauren Sturgeon from Bakery Crafts; Karen Swinnerton from Specialty Bakers; and Jane Wilcox from Schnucks.
Madison, Wis.-based IDDBA is a nonprofit membership organization serving the dairy, deli, bakery, cheese and supermarket foodservice industries.