Humble Co. Sustainable Oral Care Products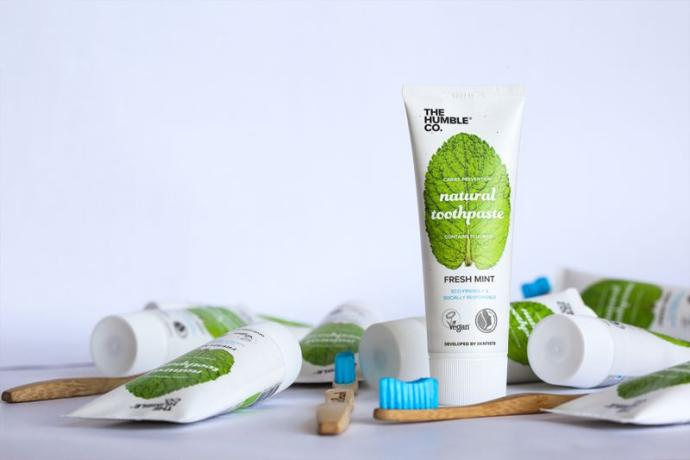 The Humble Co. has introduced a line of oral care products that promote sustainability and philanthropy. With nearly 5 billion plastic toothbrushes produced per year – which are not biodegradable – there's a strong concern about the impact these products have on the environment when they're discarded. Currently, the line includes (but isn't limited to) such products as:
Humble Brush – A toothbrush with a handle made from 100 percent biodegradable, sustainably-grown bamboo, as well as quality bristles from DuPont, available for adults and kids
Natural toothpaste – An SLS-free, natural ingredient toothpaste in several flavors that contains sodium fluoride and comes in tubes made from recycled materials
Dental floss – Floss made of cornstarch and sporting no plastic case, with packaging functioning as the floss dispenser
Floss picks – Floss picks that use cornstarch as their main base and come packed in an eco-friendly paper bag
In addition to contributions from corporate partners, sales of all Humble products help fund the Humble Smile Foundation, which delivers a growing number of oral health outreach projects across the globe. These help keep smiles on the faces of kids that live in the most vulnerable areas around the world.