Home Chefs Compete in Organic Creamery Recipe Contest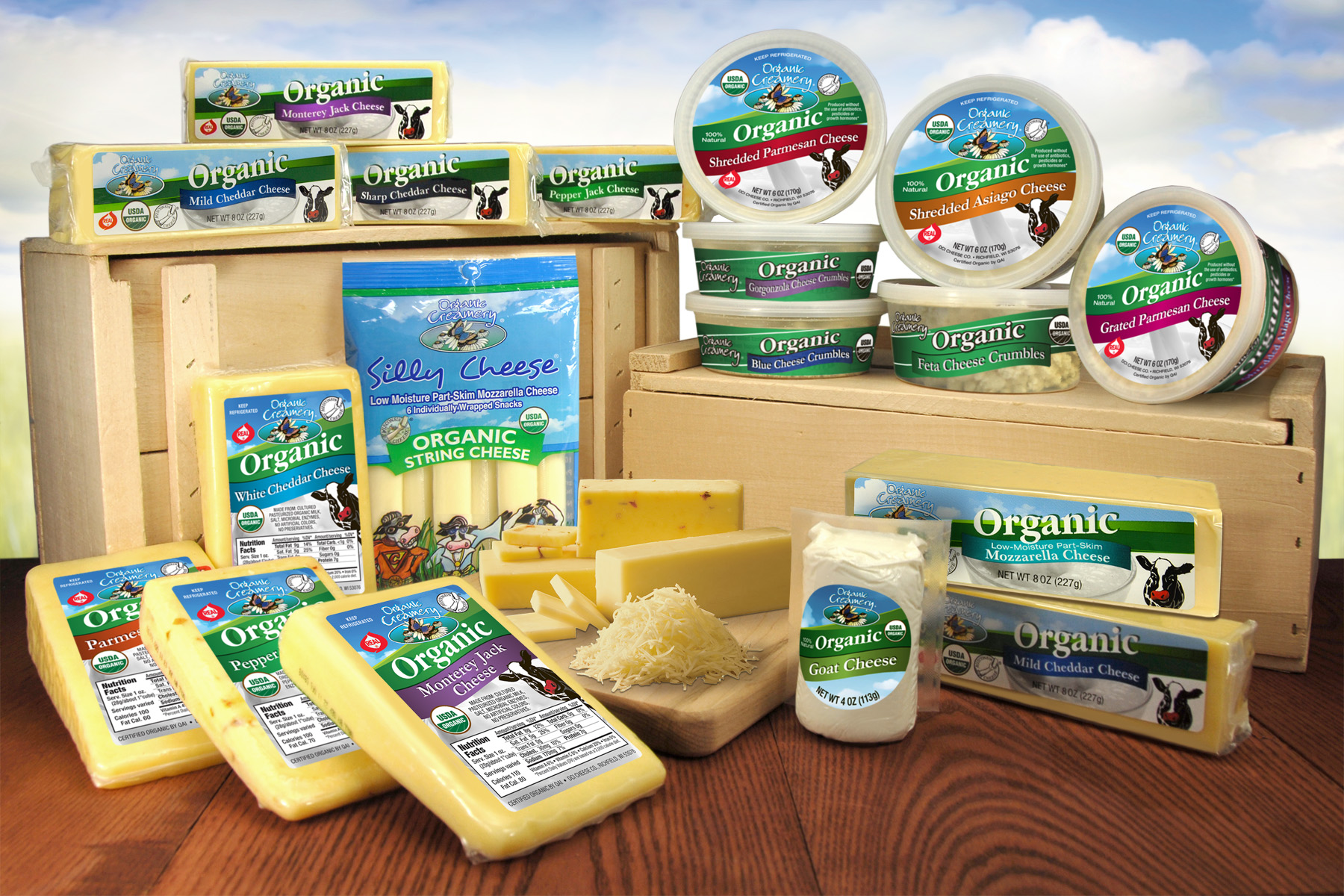 DCI Cheese Co. has rolled out "Pure Ingredients, Purely Delicious", a recipe contest sponsored by its Organic Creamery line of certified-organic cheeses. This month and May, home chefs can submit their best recipes using Organic Creamery cheeses for the chance to win one of three eco-friendly prizes for the kitchen.
In-store shelf talkers with tearpads featuring a coupon are at participating retailers, and consumers with smartphones can connect directly to the brand website via the promotional display's QR code to view recipes and wine pairings and access the online entry form.
All submissions will be tested and judged by an independent panel, based on taste, originality and appropriate use of the cheeses. Prizes are an energy- and water-efficient dishwasher (first place), an eight-piece eco-conscious cookware set (second place), and an eco-friendly bamboo dinnerware set (third place). A selection of the submitted recipes will also be featured on Organic Creamery's site after the contest wraps up.
"Organic Creamery is the most extensive line of certified organic cheese varieties in the United States, so the culinary possibilities are truly endless for our contestants," said Katie Jury, marketing manager at Richfield, Wis.-based DCI.
Displaying the USDA organic seal, Organic Creamery cheeses are handcrafted by award-winning Wisconsin cheesemakers with 100 percent certified organic milk. The fresh milk used in production is sourced from family farms that practice humane animal management and pasture grazing, and is free of pesticides, antibiotics and hormones. Further, no animal rennet or artificial colorings are used during production.