HelloFresh on Track to Break Even in FY18
Get great content like this right in your inbox.
Subscribe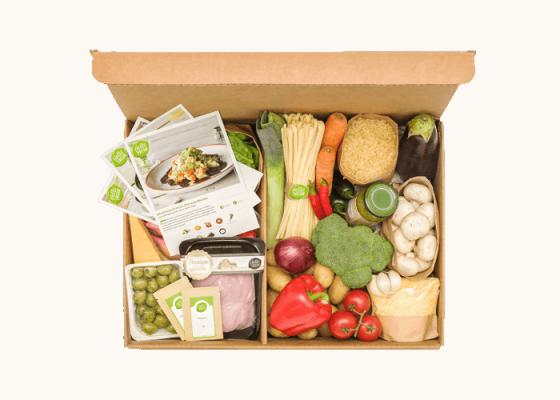 While meal-kit service Blue Apron struggles in an oversaturated market, most recently focusing on brick-and-mortar partnerships to survive, rival HelloFresh has reported its best year yet, saying that it's on track to break even by the year's end.
Sharing the results of fiscal 2017 in the U.S. market, the multinational service reported growth of 89.5 percent in fourth-quarter revenue, totaling €150.7 million (US $184.9 million), compared with the same period a year prior. Q4 contribution margin was €40.5 million (US $49.7 million), a 231.1 percent increase over Q4 2016.
For the full year, U.S. revenue rose 90.1 percent to reach €545.2 million (US $668.9 million). Contribution margin shot up 270.8 percent to €125.6 million (US $154.1 million).
Internationally, HelloFresh saw a €28.8 percent rise in revenue in Q4, reaching €102 million (US $125.1 million), while contribution margin jumped 53.1 percent, hitting €26.6 million (US $32.6 million). For the overall year, revenue rose 16 percent to €359.6 million (US $441.2 million), while contribution margin increased 25.6 percent, reaching €87.1 million (US $106.9 million).
"2017 marks the most successful year for our business to date. Not only did we successfully list our company on the stock market, but we also significantly improved all our key metrics, with an outstanding AEBITDA expansion in both segments leading the way,", said Dominik Richter, CEO and co-founder of Berlin-based HelloFresh SE.
Other period highlights include:
Expectations to break even in its core business in Q4, as well as grow its fiscal year revenues by 25 percent to 30 percent, with Q1 revenue growth above that range.
A plan to focus on increasing penetration in core markets by enlarging its customer base and expanding its product portfolio, with a focus on such untapped customer segments through the Green Chef acquisition, including consumers following organic, vegan, gluten-free, Paleo and Keto lifestyles/diet plans.
A 105.7 percent increase in active U.S. customers during Q4, reaching 0.9 million customers domestically
108.4 percent more orders (10.6 million) in 2017. Three million of these took place in Q4, a 118.6 percent rise over the same period a year prior.
104.7 percent growth in meals delivered (72.2 million) in 2017. 20.7 million of these meals were delivered in Q4, a 114.4 percent increase over the same period in 2016.