GS1 US Moves HQ to Ewing, NJ
Get great content like this right in your inbox.
Subscribe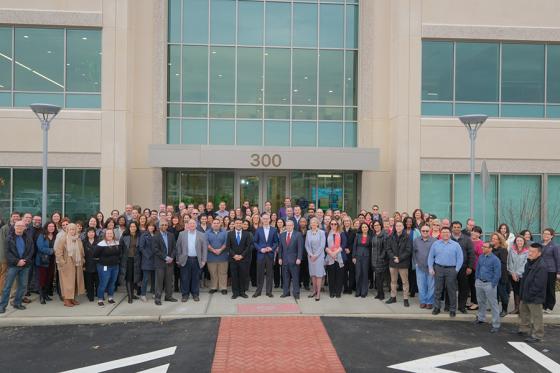 Information standards organization GS1 US has moved its headquarters from Princeton Pike Corporate Center in Lawrenceville, N.J. to a new purpose-built office within the Princeton South Corporate Center in Ewing, N.J. GS1 US will continue to be co-located with U.S. subsidiaries of global standards organization GS1 and 1Worldsync, a provider of product content solutions.
GS1 US collaborated with The Opus Group and Founders Properties, LLC to develop, design and construct the new two-story building, which has an open and collaborative environment, as well as cutting-edge technology solutions to support the organization's evolving business needs. The site offers employees several more conference and meeting rooms, among them a large meeting space for on-site educational workshops, and a soundproof room for higher-quality webinar broadcasts.
 "Our transition to a more collaborative workspace will position GS1 US to better serve the dynamic needs of our customers, who given the rapidly evolving nature of business today, increasingly rely on GS1 US as a partner to aid in their growth and success," noted Bob Carpenter, the not-for-profit organization's president and CEO. 
GS1 US occupies two other sites: a Chicago satellite office and a Dayton, Ohio, member support center. 
Best known as the administrator of the UPC barcode since 1974, GS1 US works with member companies and their supply chain partners to boost the efficiency, safety and visibility of commerce across physical and digital channels through the unique identification of products, locations and more in real time. GS1 Standards is the most widely used supply chain standards system in the world.