Wakefern's Joseph Sheridan Named Chairman of GS1 US Board of Governors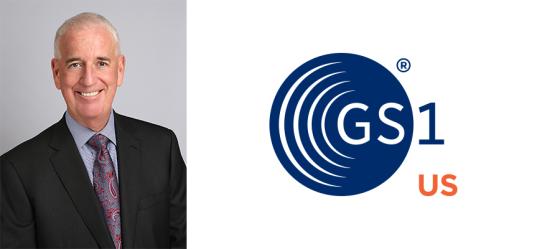 GS1 US has appointed Joseph Sheridan, president and COO of Keasbey, N.J.-based retailer cooperative Wakefern Food Corp., chairman of the information standards organization's board of governors. John W. Inwright, president and CEO of Wendy's Quality Supply Chain Co-op Inc. (QSCC), and Mel Landis, SVP, business transformation of Coca-Cola North America, were named vice chairmen.
In their new roles, Sheridan, Inwright and Landis will help  guide the GS1 US strategy and overall governance of the 20-executive board, working with GS1 US senior leadership to oversee subcommittee priorities and ensure adherence to company goals to drive adoption of GS1 Standards in multiple industries.
"Together with these innovative leaders, GS1 US stands ready to confront the opportunities of a rapidly evolving business and digital landscape," said Bob Carpenter, president and CEO of Lawrenceville, N.J.-based GS1 US. "Their extensive expertise will prove invaluable to the organization as we anticipate the future needs of consumers, and harness the power of data and technology to help bolster the success of our member companies."
Sheridan, who was previously the board's vice chairman, succeeds former GS1 US board Chairman Mark Alexander, president of Campbell North America. A Wakefern veteran of more than 40 years, Sheridan became the co-op's president and COO in 2011. Before his promotion to that position, he was EVP and held a succession of management roles in finance, general merchandise, grocery, direct store delivery and marketing. Sheridan is a past recipient of the GMA Industry Collaboration Leadership Award, sat on the board of directors of the National Grocers Association and is currently on the Food Marketing Institute board of directors. He has served on the GS1 US Board of Governors since 2011.
Other executives on the GS1 US board of governors hail from such companies as Campbell's Soup Co., The J.M. Smucker Co., Johnson & Johnson, Procter & Gamble, Publix Super Markets, Walmart, and Wegmans Food Markets Inc.
GS1 US, a member of GS1, brings industry communities together to solve supply chain problems through the adoption and implementation of GS1 Standards. More than 300,000 businesses across 25 industries rely on GS1 US for trading-partner collaboration and for maximizing the cost effectiveness, speed, visibility, security and sustainability of their business processes via solutions based on GS1 global unique numbering and identification systems, barcodes, electronic product code (EPC)-based radio frequency identification (RFID), data synchronization, and electronic information exchange.