11/01/2018
Grocery Stewardship Certification, Retail Learning Institute Providing E-Courses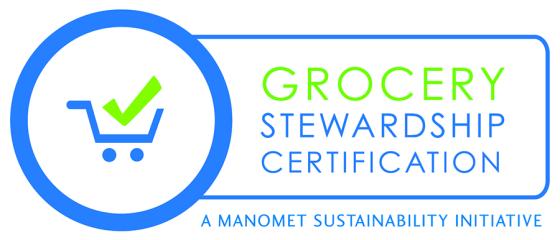 The Grocery Stewardship Certification (GSC) program and Retail Learning Institute (RLI) are teaming up to provide sustainability-focused online courses to the grocery industry. The free internet courses will teach participants about low- or no-cost operational actions that grocery store associates can take to become more energy and resource efficient.
The first online course, "Top 5 Energy Savers," highlights five simple operational practices that can save a grocery store as much as $15,000 annually. 
"RLI is an important educational resource for the food retail industry," said Peter Cooke, program manager of the GSC, which is offered by Plymouth, Mass.-based nonprofit Manomet. "Becoming more resource and energy efficient is critical for grocery stores, and we are honored to be able to share our expertise in this area." 

"The Grocery Stewardship Certification program brings a unique understanding of the challenges facing the industry and easy to implement ways to increase efficiency," noted Ana Velázquez, learning solutions director for Chicago-based RLI, a people development organization supported by the Coca-Cola Co. "We think that our members and other retailers will find these courses extremely useful."
The GSC and RLI plan to introduce two more online courses in the near future: "Top 10 Ways to Help Your Grocery Store Reduce Waste" and a training session on reducing toxic chemicals and hazardous waste at supermarkets.
Since launching in 2012, the GSC has enrolled almost 900 grocery stores in the United States and Canada. The GSC works with grocers to engage employees on operational sustainability strategies and to review store-level practices and equipment to increase energy efficiency, thereby boosting revenue and reducing costs.
RLI serves more than 10,000 businesses with blended training programs that include 160-plus industry-specific online courses divided into eight libraries, and also provides retailers and associations with their own branded online corporate universities.