04/12/2018
84 Sprouts Stores Receive Grocery Stewardship Certification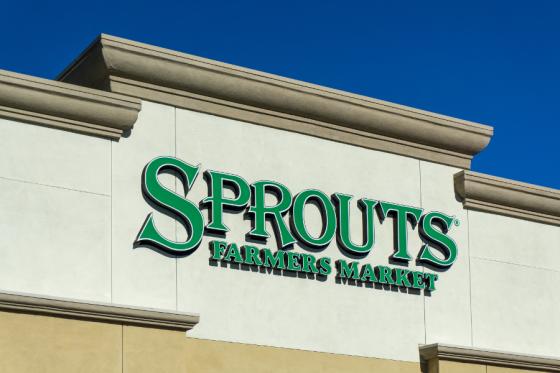 Sprouts Farmers Market has received Manomet's Grocery Stewardship Certification (GSC) for 84 of its stores in Texas, Colorado, Utah and Arizona, recognizing their commitment to operational practices that reduce a store's environmental impact and save resources.
Manomet's GSC provides participating grocers with data about cost savings through operational sustainability efforts, revenue-generating sustainability opportunities, and employee engagement strategies and metrics on waste, water, energy and other conservation initiatives. As a result of their sustainable operating practices, the 84 stores enrolled in GSC are annually saving:
More than $6 million, an average of $76,000 per store

More than 5,700 tons of food waste from going to landfills

More than 23.1 million gallons of water from being used

More than 75,200 metric tons of greenhouse gases from being released
"Sustainability is at the very core of the Sprouts culture and is embedded in everything we do," said Carlos Rojas, VP of legal, risk and sustainability at Phoenix-based Sprouts. "It makes business sense, but more importantly, it's the right thing to do."
Since launching in 2012, GSC has enrolled more than 800 grocery stores in the United States and Canada. The GSC works with grocers to engage employees on operational sustainability strategies and to review store-level practices and equipment with an eye to increasing energy efficiency, boosting revenue and lowering costs.