02/15/2018
Grocers Answer the Question: 'What's For Dinner?'
"What's for dinner?"
That's the question — and quandary — facing many shoppers as the traditional dinner hour draws near.
Some consumers who venture to grocery stores may walk in with an ingredient list and a mission. Many people, though, have no idea what they'll be having for dinner when they visit a supermarket.
Make that most people: According to Chicago-based food data company Food Genius, up to 80 percent of Americans don't know what they're having for dinner by 4 p.m. the same day.
What's more, a majority of consumers don't particularly like the task of making dinner. Industry analyst Eddie Yoon, author of "Superconsumers: A Simple, Speedy and Sustainable Path to Superior Growth," reports that only 10 percent of consumers love to cook, 45 percent "hate it," and 45 percent are "lukewarm" about cooking.
That said, while they aren't big on planning or cooking, consumers are still big on eating and enjoying their food, especially younger consumers. One survey conducted by Chicago-based online grocer Peapod and ORC International, in Princeton, N.J., shows that Millennial consumers are twice as likely to eat dinner at home and prefer meals that are easier to cook.
Hurdles Ahead
Industry analysts see the same shift in consumers  who like the idea of cooking but not the time-consuming preparation, and who need help finding solutions to their dinner dilemmas.
"I don't think there's any question that the answer to 'Is the need for dinner solutions more acute now?' is yes," observes Bill Bishop, chief architect and co-founder of Barrington, Ill.-based consulting firm Brick Meets Click. "I think it has to do with peoples' schedules, skills and changing preferences."
Given the current need states, are grocers doing enough to provide dinnertime solutions to shoppers? According to its 2017 U.S. supermarket experience study, the Lake Success, N.Y.-based Retail Feedback Group reports that supermarket customers gave an overall satisfaction rating of 4.42 out of 5.0 before 3 p.m., and a lower rating of 4.36 out of 5.0 between 3 p.m. and 7 p.m.
Steven Johnson, "grocerant guru" at Tacoma, Wash.-based Foodservice Solutions, thinks that grocers should be keeping close tabs on what people want and expect to avoid such dissatisfaction.
"The team that conducts our Foodservice Solutions Grocerant ScoreCards continues to find that consumers do not believe that traditional grocery stores are addressing the need for answering the question of what's for dinner," he notes. "In fact, when our in-store teams ask consumers, 'Does [this store] provide simple meal solutions for dinner?' 76.1 percent of consumers asked between 2014 and 2017 said no."
Key Takeaways
Offer such convenient solutions as prepared meal options placed by the entrance, meal kits and an order-ahead/pickup option.
Promote dinner selections in hot-food bars, prepared food areas, deli and grocerants.
Variety is important in capturing and recapturing shopper attention,so make sure to rotate dinner menus.
Drive unit sales with digital meal-planning menu boards in the meat department, and product sampling.

When it comes to the often-discussed Millennial demographic group — who consider themselves "foodies" but strive to avoid inconvenience — Johnson says that younger shoppers are in need of dinner solutions across the store.
"The simple fact is Millennials who like food discovery have told the team at Foodservice Solutions that going to a traditional grocery store is a bit like walking through a corn maze on Halloween, but a lot less fun," he remarks.
Bishop, too, says that grocers have some hurdles to overcome in providing and merchandising dinnertime solutions across their locations.
"Stores are basically category-oriented or department-oriented, versus solution-oriented," he points out. "We have a historical structure that is the way we run our business."
Convenient Options
Despite those assessments, grocers can make concerted efforts to deliver real solutions to shoppers wandering around the store after 4 p.m. and before closing time.
According to Johnson, the results of the Foodservice Solutions survey provide some ideas. "When asked how stores could help with what's for dinner, 69.3 percent responded, 'Have prepared meal options by the front door'; 11.7 percent responded, 'With meal kits'; and 4.1 percent responded, 'Order ahead and have a pickup option,'" he notes.
Other industry research bears out the significance of prepared meals or ready-to-prepare meals displayed in a convenient area of the store.
According to research conducted by Chicago-based SPINS LLC, sales of refrigerated meals and snack kits increased by 4.1 percent over the last 52 weeks ending Dec. 3, 2017, while products classified as refrigerated meals and entrées rose 55.4 percent.
There's another bit of news in those SPINS findings that's applicable to grocers seeking to deliver on dinner solutions.
"I break out the data by channel, and what I found interesting is in most of these segments, it's the natural channel that is seeing growth," observes Kimberly Kawa, senior nutritionist and researcher. "That seems like a trend across all threads."
Meanwhile, to Johnson's point, meal kits can be part and parcel — no pun intended — of dinnertime merchandising success. According to research from Schaumburg, Ill.-based data company Nielsen, meal kits in U.S. grocery stores garnered $80.6 million in sales from March 2016 to March 2017, a 6.7 percent increase from the previous year. Nielsen also found that more than a third of consumers (36 percent) have expressed interest in buying meal kits at their local grocery store.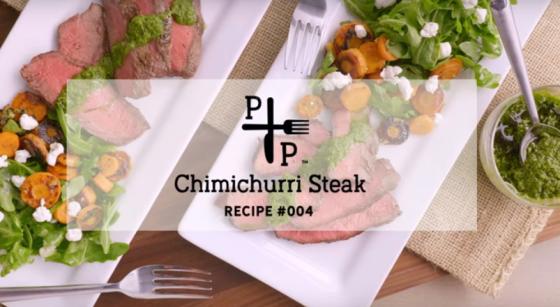 Many retailers have made headlines by offering or expanding their meal kits, such as Giant Food, Whole Foods Market and the Kroger Co. In December, Cincinnati-based Kroger revealed that it's adding its Prep+Pared meal kits to more divisions and at least 200 more stores. Also in 2017, Boise, Idaho-based Albertsons Cos. said that it was buying New York-based meal-kit delivery company Plated, with an eye on the future.
Bishop underscores the importance of meal kits as part of the dinnertime solution for shoppers.
"Whether you call it solution selling, home meal replacement or meal kits, you should drive meal kits as fast as you can and in as many ways as you can," he advises.
In addition to meal kits, grocers can tout dinner selections in their hot-food bars, prepared food areas, deli and grocerants. Research published by Arlington, Va.-based Food Marketing Institute shows that prepared foods accounted for 58 percent of the $25 billion in deli sales in mid-2016.
Consumers continue to warm up to hot-food bars for meal solutions. Research from EnsembleIQ, parent company of Progressive Grocer, reveals that 88 percent of consumers said that they buy hot-food items at the grocery store at least once a month, and almost all of those surveyed — 98 percent — anticipated that their purchase level would stay the same or increase during the next year. Moreover, 74 percent of purchases at the hot bar tend to be for dinner, compared with 54 percent for lunch.
EnsembleIQ's research pinpointed items that consumers like to buy at hot bars. Topping the list were chicken entrées, followed by mashed potatoes, vegetables, chicken noodle soup, rice, beans, beef entrées and vegetable soup.
Out-of-the-box Thinking
Bishop says that grocers should remember that variety is important in capturing and recapturing shopper attention when it comes to dinner solutions.
"The restaurant business does a good job of recognizing that menus rotate," he notes. "If there is more of a focus by retailers on changing menus and communicating what's on the menu, it would appeal to people seeking variety."
Beyond meal kits and prepared foods that are ready to eat or close to it, grocers can be more solutions-driven in the meat department. Johnson says that consumers still aren't sure how to cook items offered in the fresh meat case; for example, 79.6 percent of consumers hadn't heard of cuts like coulotte steak, minute steak and sirloin butt steak, according to Foodservice Solutions' findings.
He offers at least one solution-based initiative: "Digital meal-planning menu boards in the meat department, along with product sampling, would drive unit sales."
Some stores are thinking outside of the box — at least out of the box layout of the store itself — to offer their customers some solutions. Grand Rapids, Mich.-based Meijer revealed in late December that it's partnering with the Wahlburgers restaurant chain to add Wahlburgers locations to its sites in the Midwest, on or near the stores' property. As part of the deal, some Wahlburgers food trucks will visit select stores to offer the chain's specialties, including co-founder and actor Mark Wahlburg's favorite Thanksgiving Day sandwich.
Also outside the store is curbside pickup offered by a growing number of grocers. San Antonio-based H-E-B, for example, recently said that more of its locations will offer curbside pickup.
In addition to providing menu items and ingredients that give consumers choices for dinner meals and snacks, stores should be more upfront about their role in helping shoppers solve that daypart dilemma, say industry observers.
"If we are silent and the shopper has a need, we just lost out," asserts Bishop. "We have to let people know by raising our arms and waving that we are in this business."