Grate.Pair.Share. Showcases Cheese Recipes
The new issue of Grate. Pair. Share., the online magazine from the Wisconsin Milk Marketing Board, is packed with more than 45 ways to enhance summer barbecues, cocktail parties and weeknight dinners with Wisconsin Cheese.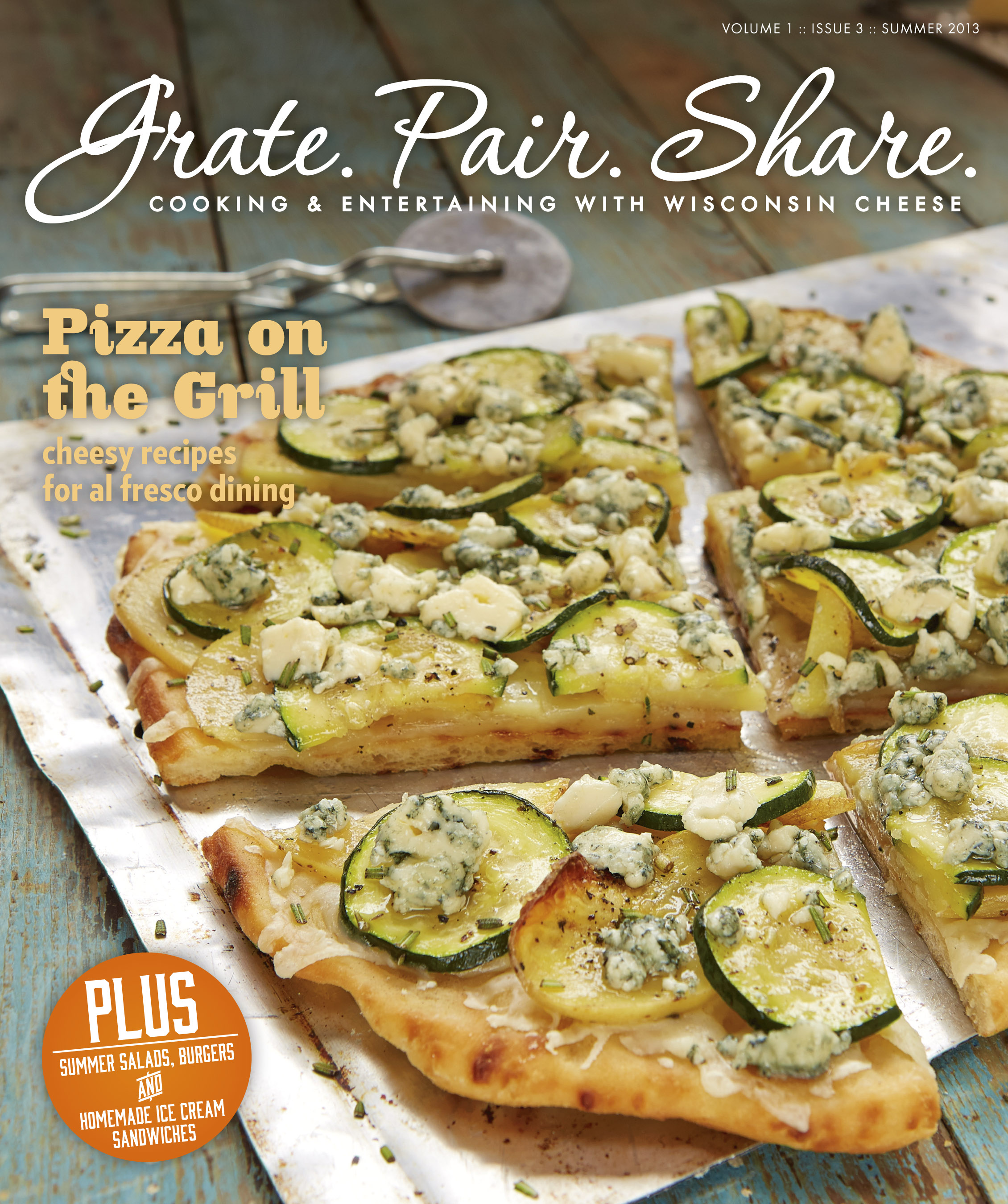 The issue celebrates the perfect match of fresh summer produce and Wisconsin Cheese. Recipes include party bites, such as Fontina-Stuffed Mini Bell Peppers and Watermelon Picks with Wisconsin Feta and fresh mint. Readers will also find new cheese recipes for pizza on the grill, summer salads and cocktail and cheese pairings.

Since its introduction in winter 2012, Grate. Pair. Share. has received more than 6 million consumer impressions. It is published quarterly with winter and summer issues and special mini issues for spring and fall.

The current issue of Grate. Pair. Share. is available online.