03/07/2018
GMA 'Relieved' by Trump's Steel, Aluminum Tariff Exemptions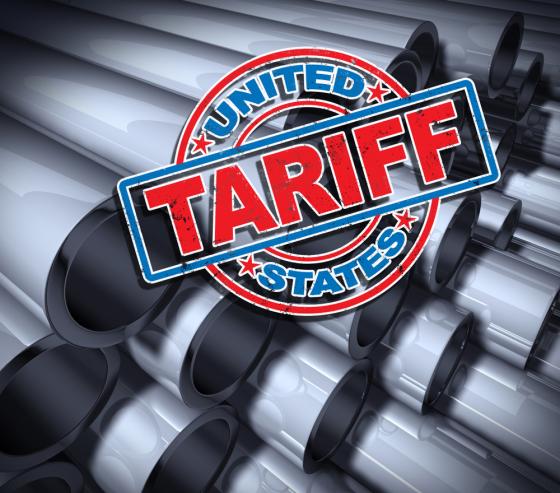 Following President Donald J. Trump's March 8 authorization of steel and aluminum tariffs, the Grocery Manufacturers Association (GMA) expressed gratitude for the carve-outs included for U.S. allies. 
"GMA is relieved that the Administration provided provisional exemptions to the steel and aluminum tariffs for Canada and Mexico and will establish a clear process for other key allies to apply for similar exemptions," the trade organization said. "We are encouraged by the inclusion of a product specific exclusion process, which could mitigate some impacts on food, beverage and consumer product packaging. GMA is still reviewing the effects of the announced tariffs on our member companies to see whether the flexibility provided in the proclamations will alleviate the most severe impacts of the tariffs on the prices of food, beverage and personal care products."
Earlier in the week, GMA sent a letter to President Trump raising its "deep concern" about the proposed global tariffs, and urging the chief executive to reconsider such a policy.
The "tariffs will disrupt global supply chains, increase the cost of foods and beverages for hard-working families, and jeopardize positive economic gains achieved through tax reform," noted GMA President and CEO Pamela G. Bailey in the letter.
Further, Washington, D.C.-based GMA asked that any tariffs enacted on steel and aluminum imports be targeted rather than applied globally, and recommended the adoption of a process enabling food, beverage and consumer product manufacturers and their suppliers to seek exclusions on packaging materials with no national security application.
The letter also noted that the food and agriculture sectors have faced significant retaliation from foreign trading partners in the past when the United States has implemented similar policies, and that there are already strong indications that this will happen again if tariffs are enacted. "At a time when food and agriculture exports contribute to a trade surplus, these tariffs will expose approximately 9 percent of total U.S. exports to possible retaliation," Bailey wrote.
"Global tariffs on steel and aluminum will have a unique impact on foods and beverages, acting as a tax on consumers and creating competitive dislocations in the marketplace," she added. "We support your efforts to strengthen the U.S. domestic manufacturing base, but the proposed global tariffs will injure downstream purchasers of these products and add hundreds of millions of dollars in added costs to food and beverage manufacturing. Resources that would have gone into investments in innovation, equipment and workforce expansion will instead be diverted to offset additional manufacturing costs."
The letter cautioned that any increase in costs of foods and beverages resulting from steel and aluminum tariffs would affect all Americans, but especially those consumers who depend on shelf-stable canned products, and that even a slight price increase of such products would cause hardships for such families.
According to GMA, exports of food, beverages and feed are crucial to the U.S. economy, totaling $133 billion last year.
In related news, the National Retail Federation (NRF) referred to the proposed tariffs as "an unnecessary tax on every American family and a self-inflicted wound on the nation's economy."
After President Trump's action, NRF VP for Supply Chain and Customs Policy Jonathan Gold said: "With steel and aluminum tariffs already in place, new tariffs on goods from China being threatened and the ongoing threat of NAFTA withdrawal, we could very quickly have a trade war on our hands. The immediate impact would be higher prices for American consumers that would throw away the gains of tax reform and put a roadblock in front of economic growth."
Tax reform's benefits would be countered, according to the organization, "by higher prices ranging from canned goods to cars to electronics."