Giant-Landover Project Gets Underway in D.C.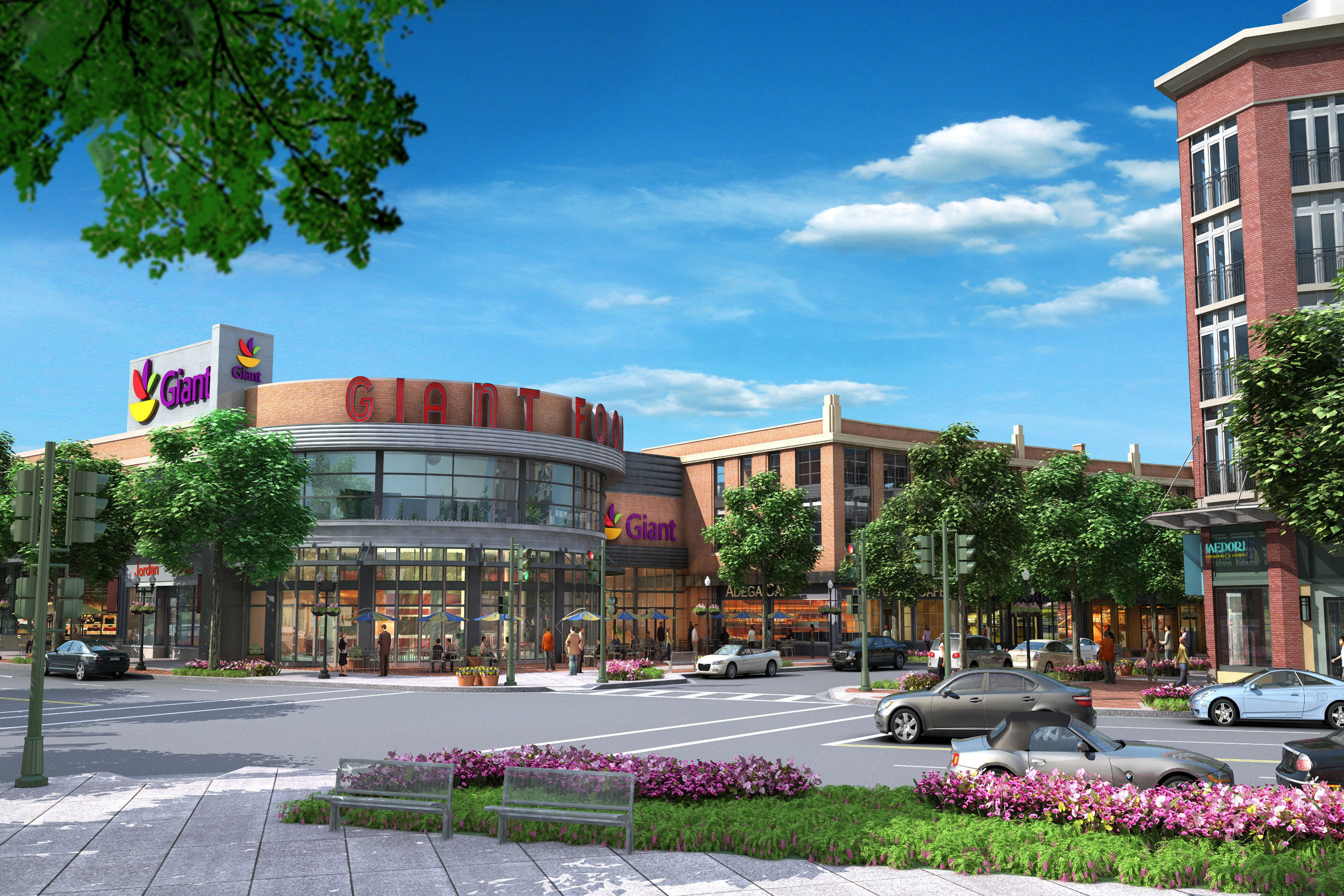 Construction has begun on Cathedral Commons, a mixed-use community in Washington, D.C., that will feature 137 apartments, eight townhomes, 128,000 square feet of retail, and more than 500 parking spaces, all anchored by a state-of-the-art Giant Food store, according to the project's developer, Greenbelt, Md.-based real estate services company Bozzuto Group.
"For the past several months, we've been hard at work completing various site mobilization efforts," said Anthony Hucker, president of Ahold USA division Giant Food LLC, which operates 171 supermarkets in Virginia, Maryland, Delaware, and the District of Columbia, and employs about 22,000 associates. "We've been part of this vibrant neighborhood for more than five decades, and Cathedral Commons will enable us to better serve the community for decades to come."
"Through Cathedral Commons, we will create in northwest Washington, D.C. a mixed-use community where residents can enjoy a wealth of conveniences just outside their front door," added Bozzuto Group CEO and chairman Tom Bozzuto, noting that the project would "bring to fruition a new vision of urban community planning and development to the District of Columbia."
The $130 million Cathedral Commons project is a joint venture of Bozzuto Development Co., Baltimore-based Southside Investment Partners and Giant-Landover, which has had a store at the site for more than 50 years. The four-acre development borders the neighborhoods of Cathedral Heights and Cleveland Park.
Giant's 56,000-square-foot supermarket (seen above in an artist's rendering) will feature full-service floral, bakery, meat, seafood, and deli departments and an expanded offering of fresh produce; natural, organic, and gluten-free products; and international items. The rest of the prime street-front retail space will be leased by Baltimore-based H&R Retail.
The residences of Cathedral Commons are scheduled to be completed by fall 2014.