Giant-Landover Donating Turkeys to Food Bank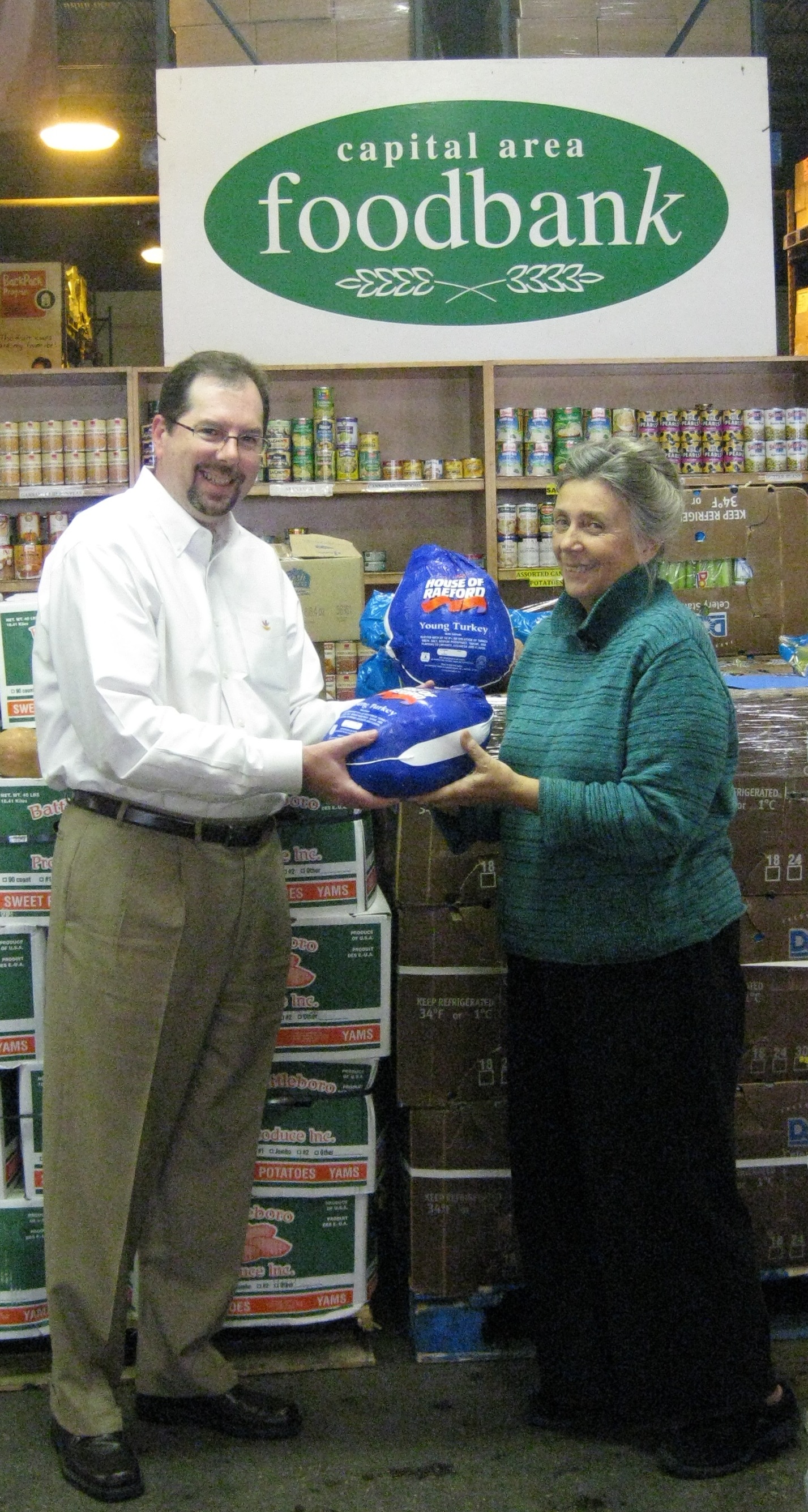 Giant Food LLC is delivering 750 turkeys to the Capital Area Food Bank in Washington on Monday, Nov. 14. The contribution, which will help provide Thanksgiving meals for community members in need,  is the first of five donations to Feeding America food banks across the Mid-Atlantic region.
Landover, Md.-based Giant Food also plans to donate 750 turkeys to the Maryland Food Bank, Food Bank of Delaware, Fredericksburg Area Food Bank and the Blue Ridge Area Food Bank, all in honor of the grocer's 75th anniversary.
A division of Ahold USA, Giant Food operates 173 supermarkets in Virginia, Maryland, Delaware and the District of Columbia, and employs about 22,000 associates.
In the photo above, Jamie Miller, public and community relations manager for Giant-Landover, presents Lynn Brantley, president and CEO of the Capital Area Food Bank, with the turkeys.