Giant-Carlisle Snags Golden Grocer Award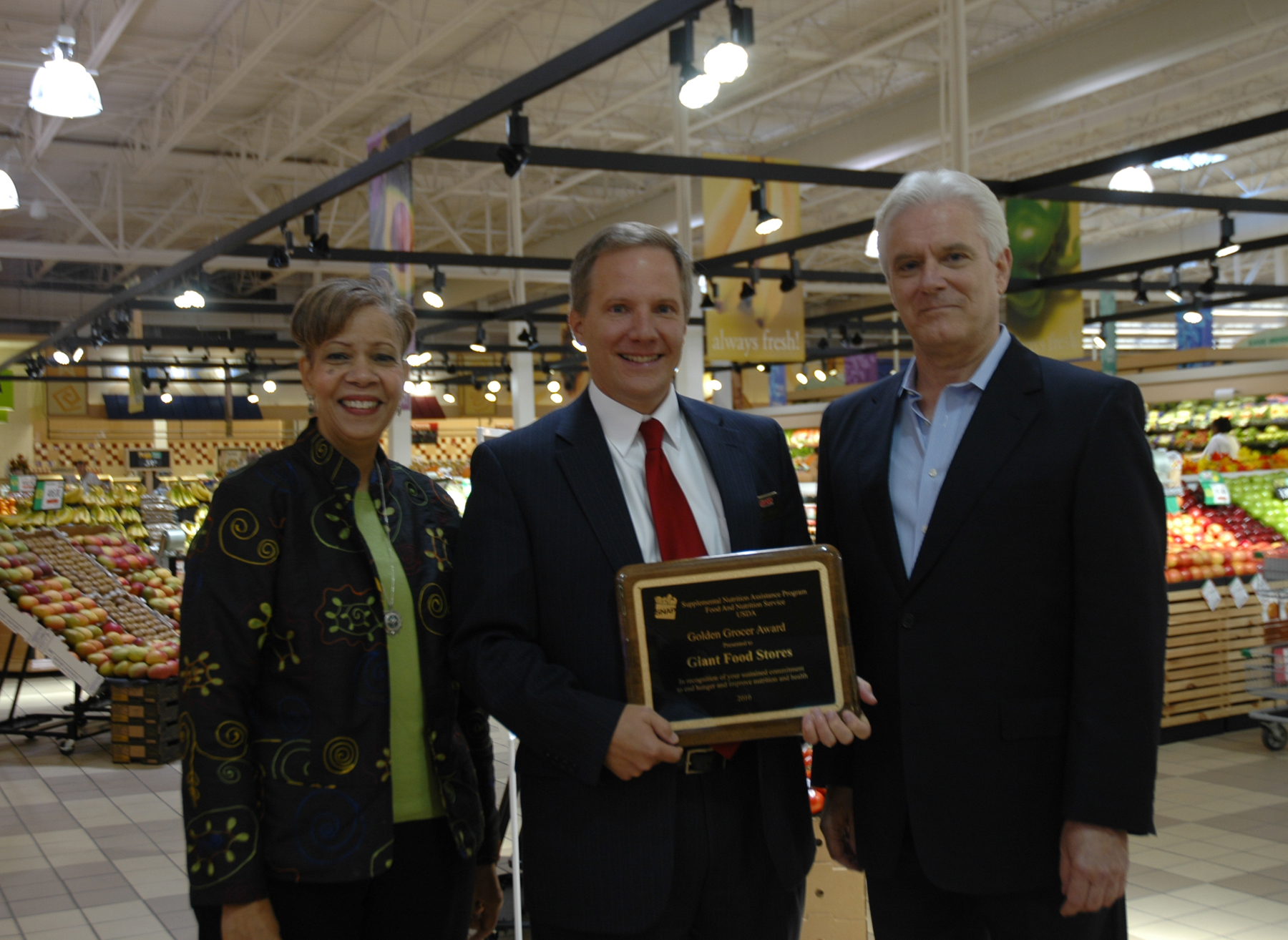 Giant Food Stores, LLC has received the Golden Grocer Award from U.S. Department of Agriculture regional administrator Yvette Jackson for the grocer's commitment to alleviating hunger and improving the nutrition and health of its customers.
The award recognizes the key role food retailers play in the successful impletmentation of the USDA's Supplemental Nutrition Assistance Program (SNAP). Giant Food was nominated for the honor by the Central Pennsylvania Food Bank and chosen by the nationwide Outreach Coalition.
"Giant has distinguished itself as a leader in the fight against hunger," said Jackson in presenting the award. "They are a model retailer that provides excellent customer service and extraordinary community partnership."
"This award from the USDA is the result of our collaboration with associates, customers, suppliers, and food bank partners who share our passion to ensure that our neighbors, senior citizens and children no longer worry where they would get their next meal," noted Rick Herring, president of Carlisle, Pa.-based Giant Food, a division of Ahold USA that operates under the Giant Food Stores and Martin's Food Markets banners in Pennsylvania, Maryland, Virginia and West Virginia, and employs almost 30,000 associates.
SNAP not only offers nutrition benefits to participants, but can also positively affect an area's businesses and economy. For every $5 in new SNAP benefits, another $9.20 is generated in new community spending. In Pennsylvania alone, SNAP, the largest of the USDA's Food and Nutrition Service programs, provides $2.4 billion dollars in benefits yearly, and helps to feed 1.6 million people per month. Nationwide, the program enables nearly 41.3 million low-income Americans to buy nutritious food with electronic Benefits Transfer (EBT) cards on a montly basis.