11/06/2018
Fresh Has a Future for Online Grocers: Report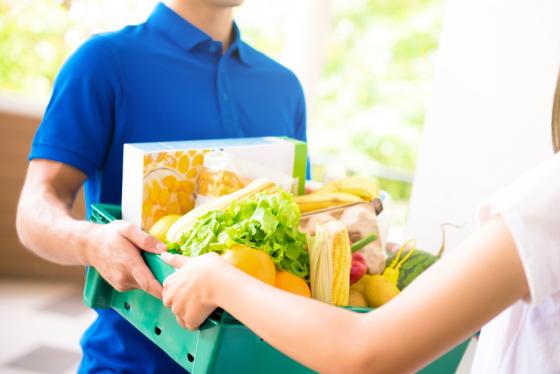 Picking and preserving fresh products has long been a thorn in the side of grocery delivery – but that reality appears to be changing, according to new research from the Lake Success, N.Y.-based Retail Feedback Group (RFG).
Fresh departments reveal an average of 42 percent year-over-year growth across six categories in terms of the number of people buying products online. Broken down, 42 percent of online shoppers purchase produce (up 50 percent), 38 percent buy from the bakery (up 36 percent), 35 percent purchase meat (up 40 percent), 33 percent buy prepared food and meals (up 27 percent), 33 percent purchase deli meats and cheeses (up 50 percent), and 19 percent buy seafood (up 46 percent).
"The willingness to purchase fresh items in higher frequencies than last year illustrates that providers are improving in their ability to overcome objections that historically have been limiters in these areas," said Brian Numainville, principal of RFG. "While there is still room for growth, this finding provides encouraging news for retailers and others offering online food-shopping services."
Moreover, half of those who shop online grocers plan to purchase products more often in the coming year, rating their overall satisfaction highest with Amazon (4.7 on a five-point scale), then Walmart (4.5) and supermarkets (4.4). This could mean further acceptance of, and growth in, shopping for fresh products online.
At least one category needs a little work, however. Shoppers who indicated a score lower than five in any categories on the statement "The items I received met my standards for quality and freshness" were asked to indicate where quality fell short. About one-quarter (26 percent) said "meat." Some 81 percent of online shoppers said that quality was the top factor they consider very important when purchasing meat online, followed by price (65 percent) and proper handling/refrigeration during delivery (53 percent), which can affect quality. Among those who don't purchase meat online, top reasons include wanting to choose meat items themselves (63 percent) or that meat items might not be refrigerated properly during delivery (55 percent).
The report also found that:
Boomers are the most satisfied with online grocery shopping (4.7 points), followed by Generation X (4.5 points) and Millennials (4.4)

Online grocery shopping strengths include making the most efficient use of their time and more convenience, as well as being more enjoyable and pleasantly surprising

In-store shopping strengths registered as providing products best meeting standards for quality and freshness, offering a better selection of products for shopper needs, making shoppers feel more valued as a customer, and providing better customer service