Food Lion, Harris Teeter, Kroger Reveal New Store Locations
Get great content like this right in your inbox.
Subscribe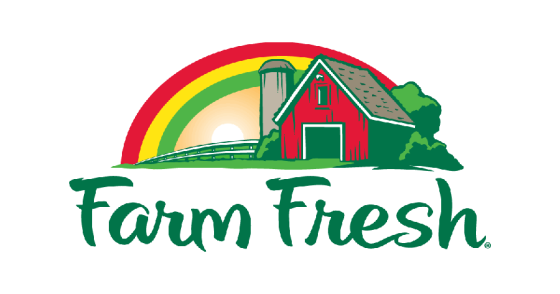 Food Lion, Harris Teeter and Kroger Mid-Atlantic Division have revealed the locations of the combined 21 Farm Fresh stores that they're purchasing from Supervalu.
The three Norfolk, Va.-area Farm Fresh stores that Ahold Delhaize USA company Food Lion is buying are 1615 General Booth Blvd., Virginia Beach, Va.; 608 Mercury Blvd., Hampton, Va.; and 683 South Hughes Blvd., Elizabeth City, N.C.
Meanwhile, Harris Teeter, a wholly owned subsidiary of The Kroger Co., is purchasing the following 10 stores from the Eden Prairie, Minn.-based wholesaler/grocer: 2110 West Great Neck Road, 521 Laskin Road, 1069 Independence Boulevard, 1400 Kempsville Road, #109, and 2129 General Booth Boulevard, Virginia Beach, Va.; 227 Fox Hill Road, A01, Hampton, Va.; 179 West Ocean View Avenue and 730 West 21st Street, Norfolk, Va.; 4511 John Tyler Highway, Williamsburg, Va.; and 3577 Shoulder Hill Bridge Road, Suffolk, Va.
For its part, Cincinnati-based Kroger's Mid-Atlantic Division is buying the following eight Farm Fresh stores: 1401 North Main Street, Suffolk, Va.; 2190 Coliseum Drive, Hampton, Va,; 309 South Battlefield Boulevard and 1464 Mount Pleasant Road, Chesapeake, Va.; 6500-C George Washington Memorial Highway, Gafton (York County), Va.; 1282 Smithfield Plaza, Smithfield, Va.; 230 East Little Creek Road, Norfolk, Va.; and 7254 George Washington Highway, Hayes (Gloucester County), Va.
"We are so excited to add these three new locations to our network of more than 100 stores serving the greater Norfolk area," said Meg Ham, president of Salisbury, N.C.-based Food Lion. "We are part of the fabric of this community. We've been here in the towns and cities of Hampton Roads nourishing our neighbors and customers for nearly 40 years. With the addition of these three new stores, we have an even greater opportunity to serve more customers with fresh, quality products at affordable prices every day with the caring, friendly service they expect from Food Lion."
"Farm Fresh has a long tradition of operating in Hampton Roads," noted Danna Robinson, communication manager for Matthews, N.C.-based Harris Teeter. "These stores make this an especially attractive transaction for Harris Teeter. "We plan to invest in remodeling a number of these locations to better serve our shoppers, and we look forward to continuing to expand our offerings to our Hampton Roads neighbors."
"The entire Kroger team is so pleased to be sharing this news and expanding our service area," Jerry Clontz, president of Roanoke, Va.-based Kroger Mid-Atlantic, told Progressive Grocer. "This growth will allow us to play an even greater role in the Hampton Roads market. With eight more stores, we can donate more to local nonprofits, invest more in the area, employ more members of the community and deliver even more high-quality items at lower prices."
The stores purchased by Food Lion will continue to operate under the Farm Fresh banner until the transaction wraps up, which is expected to occur in May. Pharmacies at all locations will also stay open through the transition and be operated by Food Lion after the deal closes.
Harris Teeter did not provide details on the timeline of its stores' conversions. A Kroger Mid-Atlantic spokeswoman told PG, "We anticipate the entire process to reopen all eight stores will take anywhere from eight weeks to six months," although she had no information on when that would take place.