FDA, CDC Update Advisory on Romaine Lettuce
Get great content like this right in your inbox.
Subscribe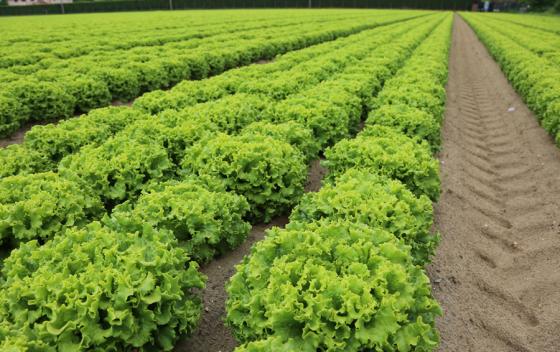 In the wake of a multistate outbreak of E. coli O157:H7 infections linked to the consumption of romaine lettuce that has to date resulted in 43 cases of foodborne illness in 12 states, with an additional 22 people in Canada also becoming ill, the Food and Drug Administration and the Centers for Disease Control and Prevention have issued updated advice as part of its investigation and public warning: Now consumers should look for romaine lettuce voluntarily labeled with a harvest location and a harvest date, or as being hydroponically or greenhouse-grown.
"If it does not have this information, you should not eat or use it," emphasized the agency, which developed its new advisory after discussions with major producers and distributors, adding, "If consumers, retailers and foodservice facilities are unable to identify that romaine lettuce products are not affected – which means determining that the products were grown outside the California regions that appear to be implicated in the current outbreak investigation – we urge that these products not be purchased, or if purchased, be discarded or returned to the place of purchase."
The updated advisory followed the FDA's investigation of the outbreak, which led it to trace the contaminated romaine lettuce to the Central Coast region of California, where harvesting of romaine lettuce has now ended for the year.
"Growing and harvesting of romaine lettuce is now shifting to the winter growing regions of the U.S., which include mainly the California desert region of the Imperial Valley, the desert region of Arizona in and around Yuma, and Florida," the agency noted. "Romaine lettuce grown in Mexico is exported to the U.S. during the winter months. Smaller quantities of romaine lettuce are grown in other states. At this time, the FDA has no information to suggest any of these growing areas are involved in the current outbreak, which began well before any romaine lettuce from these winter growing locations was available for harvest. In addition, hydroponic romaine lettuce and romaine lettuce grown in greenhouses is also marketed in the U.S., but there is no information to suggest these products are implicated in any identified E. coli O157:H7 outbreak." 
To that end, the FDA is urging growers, processors, distributors and retailers to "clearly and prominently":
Label all individually packaged romaine products to identify the growing region and harvest date for romaine lettuce; and

Label at the point of sale the growing region when it's not possible for romaine lettuce suppliers to label the package (for example, individual unwrapped whole heads of romaine lettuce available at retail).
"The labeling agreement was negotiated by a number of romaine grower-shipper-processors, who have each pledged to label their romaine products with the region where grown and approximate harvest date," the Washington, D.C.-based United Fresh Produce Association said in a statement. "This will allow FDA to communicate to consumers that product coming back into the marketplace could not have been related to the outbreak earlier this fall."

United Fresh continued: "A number of produce associations have also agreed to support this initiative and are recommending that all industry members throughout the supply chain follow this same labeling program. The voluntary labeling agreement is one illustration of industry and government working in partnership to ensure consumers have access to romaine that was not implicated in the outbreak."
What's more, the move marks the first time that the FDA is advocating place-of-origin labeling for produce, which Creighton Magid, a partner at the international law firm Dorsey & Whitney and head of its Washington, D.C., office, as well as co-chair of the firm-wide products liability practice, said was an important step in tracing the source of outbreaks and limiting the scope of recalls.
"Unlike manufactured products, which can be traced through serial numbers, a consumer generally has no way to know where fresh produce was grown," observed Magid. "That makes tracing the source of an outbreak more difficult, and also prevents limiting recalls of produce to products of a particular farm or region.  By encouraging place-of-origin labeling for romaine lettuce, the FDA is moving the entire produce industry toward labeling that will make outbreak response more effective and safety warnings to consumers more targeted."
The leafy greens industry will also form a task force to find solutions for long-term labeling of romaine lettuce and other leafy greens to help identify products and establish traceability standards, as well as to determine how the most recent outbreak occurred and how to prevent future food safety problems in relation to romaine lettuce.
"One outcome could be to extend the commitment for labeling for origin and date of harvest to other leafy greens," noted the FDA.
The previous advisory, issued last week in collaboration with the CDC and state authorities, cautioned consumers not to eat any romaine lettuce and to destroy any romaine lettuce in their homes, as well as directing that all romaine lettuce on the market, including in restaurants and other commercial establishments, be withdrawn and destroyed. 
"The FDA believes it was critically important to have a 'clean break' in the romaine supply available to consumers in the U.S. in order to purge the market of potentially contaminated romaine lettuce related to the current outbreak," the agency explained. "This appears to have been accomplished through the market withdrawal request of Nov. 20, 2018."

The investigation continues, however. As the CDC pointed out in its own updated advisory, "At this time, no common grower, supplier, distributor or brand of romaine lettuce has been identified."
The current outbreak is unrelated to a spring 2018 multistate outbreak of E. coli O157:H7 infections also linked to romaine lettuce, in which people were infected with a different strain of bacteria, the CDC noted.