07/25/2019
Employing Consumer Decision Trees to Maximize the Changing Shopper Value Equation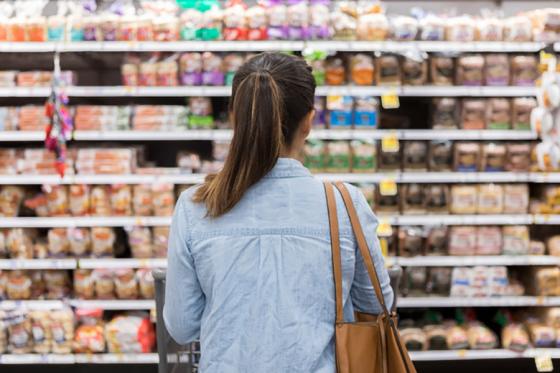 One of the greatest challenges facing grocery retailers in today's complex, omni-commerce environment is solving for the evolving shopper value equation. Being able to do so means the difference between success and failure but, given growing diversity in the marketplace, effectively responding to shifting shopper priorities has never been more difficult. The good news is that there are tools available to help.
Changing Parameters, Lasting Importance
In the most basic terms, the shopper value equation is a function of price + quality + variety + store + location. It's a critical equation in which the sum of the parts gauges overall value and, ultimately, determines shoppers' outlet loyalty. While the five components that comprise the shopper value equation remain unchanged, their definitions – and their individual influences on shopper decision-making – have most certainly evolved. A comparison with their "meanings" from 30 years ago illustrates the extent of that change, and underscores the need for retailers to adapt accordingly:
Price: Personalized versus EDLP/Hi-Low
Price is no longer a matter of simply lower (everyday) prices, but rather of instituted personalized pricing – and promotions – for those products that have been identified as personalized known-value items (PKVIs).
Quality: Authentic, BFY versus National Brands, Private Label
Quality today isn't about retailers stocking national brands or cheaper, private label versions, but instead ensuring that their assortment includes authentic and better-for-you options.
Variety:

Right products versus One-Stop Shopping
Variety used to reference enablement of a one-stop-shopping opportunity, but now it speaks to the "right" products, i.e. those most relevant to shoppers, being readily available.
Store: Experience versus Clean Store
"Store" previously equated with "cleanliness." Today, it references the much more complex issue of delivering an optimized and consistently satisfying shopper experience – both in-store and online.
Location:

Omni-commerce versus Convenience
Location was once about geographic proximity and convenient access. In the current ecosystem, it equates with a seamless, connected shopping environment that accommodates anytime, anywhere shopping.
CDTs identify the attributes that are most important to shoppers and provide critical forward-leaning metrics that ensure shelves are stocked and online pages are presented in the best way, based on how consumers actually shop.
Elevating the Experience
Experience is fast becoming the increasingly critical constant in this formula for both brick-and-mortar and online grocery retailers. Online grocers often speak of having just three orders to win an online shopper's loyalty, and they're right. Research continues to show that if their early experience isn't good, online shoppers will leave and, in most cases, never return. 
Brick-and-mortar grocers, cognizant that providing a superior in-store experience for shoppers is critical to driving repeat visits, are aggressively looking for the tools and technology they need to 1) decide what additional in-store services to offer, 2) determine which departments to prioritize, 3) identify optimal category locations and flows, and 3) ensure correct layouts based on the correct hierarchy of product attributes.
A Ready and Reliable Resource
Among the myriad technology solutions being offered up to retailers, consumer decision trees (CDTs) are quickly emerging as one of the most effective analytic tools available for helping sellers deliver in-store and online shopping experiences that meet shopper demand. Evolving in concert with the expansion of omni-commerce, CDTs identify the attributes that are most important to shoppers and provide critical forward-leaning metrics that ensure shelves are stocked and online pages are presented in the best way, based on how consumers actually shop. 
CDTs are commonly used for category business planning, and most analysts use them only for traditional category analyses, diminishing their full value and limiting the insights they provide. However, aggressive and growth-focused trading partners are using CDTs more and more to redefine category makeup, identify opportunities for disruptive innovation and determine the best content for improving online messaging. They're also applying CDT learning and insights on a regional basis, as shopper preferences and attribute-influence differ across the country.   
As omni-commerce has become the new reality for grocery retailers, maximizing the shopper value equation has never been more important. The good news is that CDTs portals and tools are available to do just that.