05/06/2019
Consumers Use Mobile Phones to Make In-Store Purchase Decisions: Survey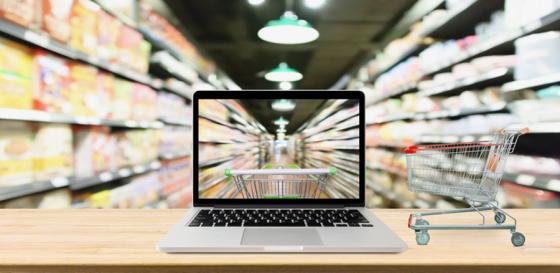 For all of the talk about online shopping, physical stores still play a major role in most Americans' path to purchase, according to a new survey by Retail Me Not Inc., conducted by Kelton Global. However, retailers need to have a strong mobile strategy to draw customers into stores.
The survey found:
69 percent of in-store shoppers would rather consult a product review on their phone than ask a store associate.

53 percent would rather use a mobile device to find deals and offers on products they're considering purchasing than discuss promotions with an in-store associate.
"In-store retail is still the most important channel for consumers, and the role that mobile plays in the shopping journey is notable to retailers who want to reach in-store shoppers," said Marissa Tarleton, CEO of  Austin, Texas-based RetailMeNot. "The mobile device is the No. 1 in-store shopping companion, which is a marketing opportunity for retailers to drive in-store footfall, incentivize sales and understand online-to-offline behavior."
In addition to using their phones as assistants in stores, consumers are using their devices to find deals:
49 percent of Americans have an app that collects and provides deals and discounts across retailers on their smartphones.

65 percent of Americans say receiving mobile coupons they can redeem in-store is important when shopping in physical stores.

69 percent say receiving a personalized offer on their phone that they can use in-store would make them more likely to visit a physical retail location.
The survey also found that while nearly two-thirds (64 percent) of shoppers complete their purchase in-store, they often start shopping on a mobile device (39 percent) or computer (14 percent). Even when finding a deal on their mobile device, 30 percent are more likely to complete the purchase in store. For those researching online, 38 percent of those who do so on their phone and 43 percent who use their computer will complete the purchase in a physical store.
"Mobile browsing and research are standard for most shoppers, and a substantial number of consumers are comfortable converting on either that same smartphone device or in a physical store, based on what is convenient to their needs at the time of their journey," said Tarleton.
Retailers that dedicate marketing resources to engaging mobile shoppers with both online and offline content will be better placed to meet consumer needs, including those of younger generations, wherever they are in their shopping journey.