11/26/2018
Companies' Charitable Giving Important for 73% of American Shoppers: Report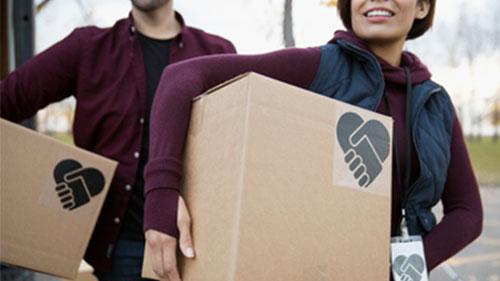 In light of Giving Tuesday this week, Mintel has released new research finding that a company's charitable giving affects nearly three-quarters (73 percent) of Americans' purchase decisions.
Most (84 percent) of consumers said that it's important that a company support charitable causes, while half said that they would switch to a company that supports a cause they believe in, with that percentage increasing for younger consumers: 61 percent of adult iGeneration consumers (age 18-23) and Millennials (age 24-41).
"Americans, particularly younger generations, are more attuned to philanthropic activity and aware of the various roles companies have to play in giving back," said Mike Gallinari, travel and leisure analyst at Chicago-based Mintel. "The vast majority of consumers want to see companies support charitable initiatives, with many caring enough to take it into consideration when they make a purchase. As a result, having some sort of charitable or social responsibility program or partnership is crucial for companies, as it can be a differentiating feature among competitors. Our research shows consumers want more visible efforts made by brands that already have these initiatives in place, as it gives more credence to the idea that the company actually cares about the cause and is not just donating money."
The expectation for companies and brands to act ethically has grown over the past six years. Today, nearly all (97 percent) consumers agreed that it's important to them that a company acts morally/ethically, up from 76 percent who said the same in 2012. Consumer support for corporate social responsibility (CSR) initiatives has truly gone mainstream, as 87 percent of consumers agreed that companies should always do the right thing, even if it isn't required by law, and nearly two-thirds (65 percent) said that they'd stop buying from a brand with irresponsible practices.
"Given today's divisive political climate, consumers want to know that they share consistent values with the companies they buy from. As a result, CSR programs have grown far beyond token charitable initiatives and, in some cases, are completely reshaping how companies do business," noted Dana Macke, associate director, lifestyles and leisure at Mintel. "As there will always be skeptical consumers out there, brands must ensure initiatives come from a place of authenticity by aligning programs with their products and core mission. Brands can show real effort and true progress by creating quantifiable goals."
Adult iGens were the most likely generation to say that they often or always make purchases based on a brand's reputation for ethical business practices (59 percent versus 46 percent overall). In addition to affecting their purchasing decisions, 62 percent of adult iGens went so far as to say that a product from a socially responsible company is worth paying more for, compared with 51 percent of consumers overall.
"Companies need to position themselves as agents of positive change if they want to build affinity with the emerging iGeneration," obsereved Macke. "As this group is the most likely to make purchasing decisions based on brands' ethical practices, tapping into this generation's sense of social activism by communicating company values effectively is one way for brands to align themselves with the iGeneration early on, while they're still establishing buying habits. Companies that can successfully connect with these younger consumers now may be able to build lifelong brand loyalties."