Chocolate Milk Positioned as Halloween Treat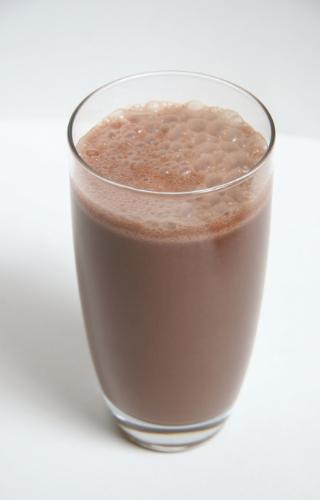 To celebrate a healthier Halloween this year, the California Milk Processor Board (CMPB), creator of the famous "Got Milk?" campaign, is urging families across the Golden State to opt for chocolate milk on Oct. 31, in place of high-calorie, fat-filled candy treats.
"Adding chocolate to milk doesn't take away its unique combination of vital nutrients necessary for optimal growth and development," noted Ashley Rosales, a registered dietitian with the Sacramento-based Dairy Council of California. "Kids only get nutrients from foods they eat, and giving them chocolate milk is a fun and tasty way to ensure they receive calcium, vitamin D and potassium, which many children lack in their diets."
The San Clemente-based CMPB also cited a study in the April 2008 issue of the Journal of the American Dietetic Association finding that kids who drink milk, even flavored varieties, consume more nutrients and have a healthier overall diet.
As a way to promote healthier treat options for families, the board is encouraging them to trick or treat with Got Milk? at several California Halloween celebrations where free chocolate milk, Got Milk? swag items and entertainment will be on tap. The events are the Anaheim Fall Festival and Halloween Parade in Anaheim on Oct. 29, the 11th Annual Dia de Los Muertos & Halloween Festival in Oceanside on Oct. 30, and the 2011 Fruitvale Dia de Los Muertos and Halloween Festival in Oakland on Oct. 30.
"We want [families'] trick-or-treating experience to be fun and exciting, while also providing tips on how they can have a healthier celebration," said CMPB Executive Director Steve James.
Tips include eating dinner before trick-or-treating, to reduce children's appetites for sweets; handing out nonfood treats like pencils, erasers and small toys; and using trick-or-treating as a fun way to incorporate walking and exercise into one's Halloween routine.