Category Spotlight: Bakery
Get great content like this right in your inbox.
Subscribe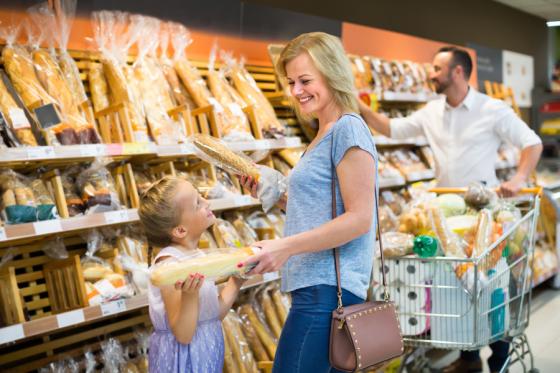 More than a third of respondents to Progressive Grocer's recent Annual Retail Bakery Review noted that the bakery is a destination department, with an additional quarter noting that the department is part of a "one-stop" shopping strategy for the store. This strategy of using bakery to draw customers seems to working, as nearly half (45 percent) of consumers responding to a survey by Progressive Grocer and Prodege said that they buy fresh-baked products from the supermarket at least once a week.
The bakery department will continue to be an important customer draw. Lidl entered the U.S. market in 2017, bringing with it a commitment to fresh departments, including bakery. Traditionally, hard discounters' focus was weighted more heavily toward center store or fresh departments that didn't require store preparation, like produce or meat. Fellow hard discounter Aldi responded with a remodel plan that included in-store bakeries positioned front and center. With bakery departments spreading beyond the traditional full-service supermarkets, the department will only grow in importance.
The good news is that most consumers have high opinions of the department in the stores that they shop. In Progressive Grocer's survey, more than a quarter (25 percent) of consumers rated their regular store's bakery as excellent, and nearly half (46 percent) rated it as very good.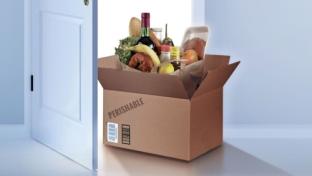 Download the 2018 Consumer Expenditures Study Data
Data provided via Nielsen's Total Food View, an inclusive data universe of UPC and non-UPC products (includes fresh random-weight retailer-assigned PLU and system 2 sales volume).
Bread remains the most purchased product from the bakery, with sales of $936,590,354 for the 52 weeks ending Dec. 30, 2017, according to Chicago-based Nielsen. Dollar sales are up only slightly (0.1 percent) from the previous year, but unit sales posted a larger percentage of decline, at 1.6 percent. More than half (56 percent) of consumers had purchased bread from the store's bakery within the past month, Progressive Grocer's research found. Best of all is that the purchasing frequency remains consistent across all age groups. The average unit price for bread also saw a 1.7 percent increase, Nielsen noted.
While doughnuts are getting a lot of buzz in the marketplace, the product that saw the highest jump in sales, according to Nielsen's data, was muffins. In 2017, muffin sales reached $403,252,281, an 11.2 percent increase in sales. Unit sales increased by an almost equal percentage (11.1 percent), so promotions weren't driving the increase. According to Progressive Grocer research, 23 percent of consumers had purchased muffins in the past month, with women slightly more inclined to purchase them than men, 25 percent compared with 21 percent. All age groups purchased at about the same frequency, at about 25 percent, except for older adults in the Silent or Greatest Generation. Only 11 percent of mature adults indicated that they'd purchased muffins in the past 30 days.
More than one-third (38 percent) of respondents to Progressive Grocer's survey noted that they'd purchased doughnuts in the past 30 days. The second most-purchased product behind bread, doughnuts saw a sales rise of less than 2 percent from the previous year, according to Nielsen data. For 2017, doughnut sales hit $402,960,159 and unit sales were up 2.4 percent. However, the average price was down slightly by 0.7 percent.
Cookies, whose sales rank second in the category, with $959,471,019 for 2017, according to Nielsen, saw unit sales increase 5.4 percent, although the average price dipped almost 1 percent. Nearly 30 percent of consumers purchased cookies in the past 30 days, Progressive Grocer's research found, with more young consumers making the purchases. Millennials (34 percent) and Gen X (37 percent) had the highest percentage of consumers purchasing cookies within the past 30 days, compared with 22 percent of Baby Boomers and 27 percent of Mature/Greatest Generation. Surprisingly, more men (33 percent) than women (27 percent) had purchased cookies within the past month.