Bi-Lo is Tops with Rice Group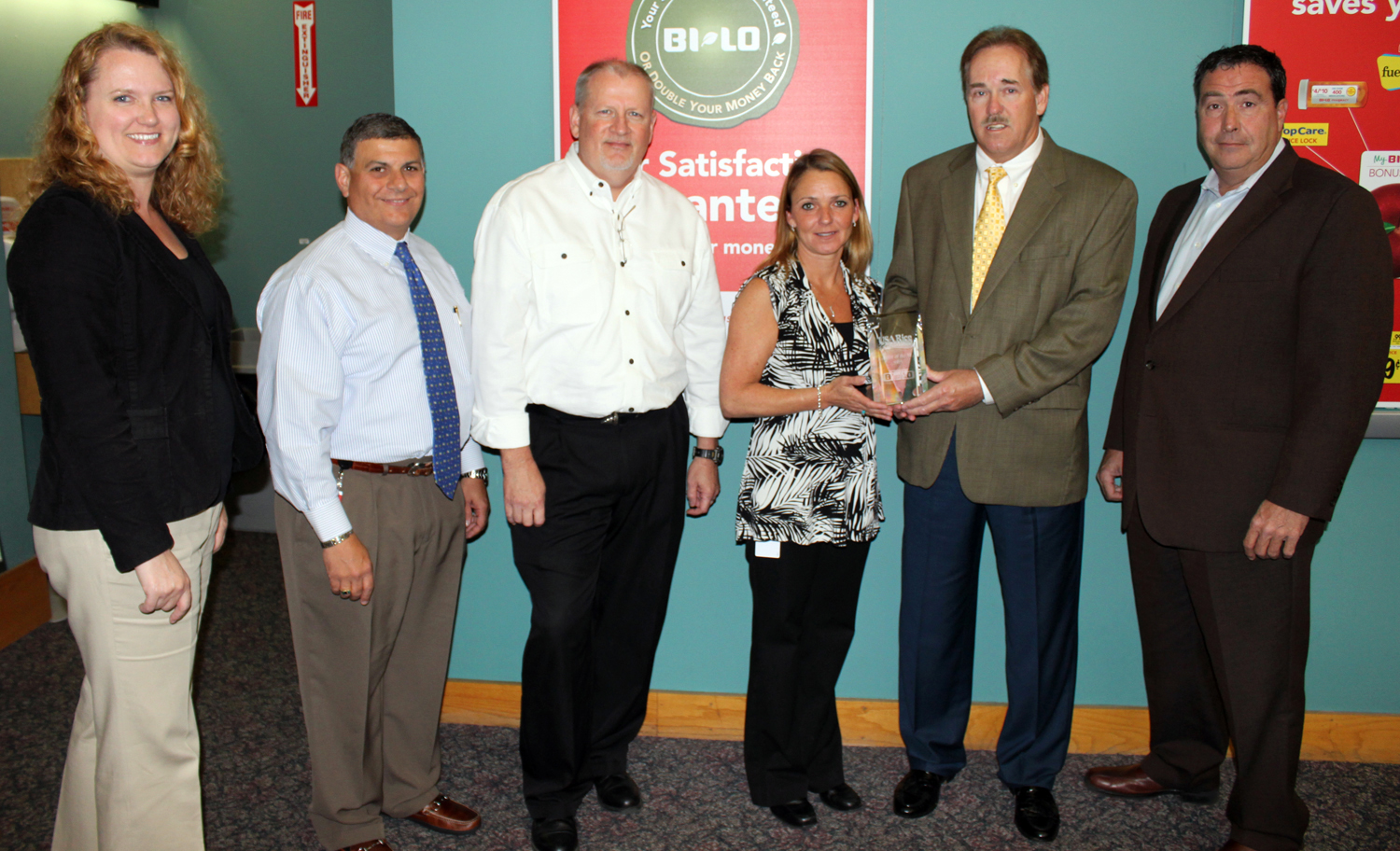 The USA Rice Federation presented Bi-Lo with its Retailer of the Year award last week, an honor given to chain retailers that display, merchandise and promote U.S.-grown rice in creative and profitable ways during September National Rice Month and throughout the year with materials provided by the group.
Bi-Lo's promotion activities increased rice sales by 9 percent over last year. The entire chain supported the promotion through an internal store display contest, setting U.S. rice displays for a chance to win cash prizes. Weekly ad circulars circulated to 16 million households promoted 31 different U.S. rice products on temporary pricing specials.
"Since South Carolina was the first state to grow rice, we think National Rice Month is a perfect opportunity to promote our rice heritage and get customers excited about eating more U.S. rice," said Tracey Gunther, Bi-Lo main meal merchandiser.
The USA Rice Federation is the global advocate for all segments of the U.S. rice industry, with a mission to promote and protect the interests of producers, millers, merchants and allied businesses. 
South Carolina-based Bi-Lo has 207 stores in South Carolina, North Carolina, Georgia and Tennessee.
IN THE PHOTO (from left): USA Rice's Molly Johnson; John Gianakas, Bi-Lo VP of center store; David Sluder, Bi-Lo category manager; Tracey Gunther, Bi-Lo main meal merchandiser; Mark Denman, chairman, USA Rice Retail Subcommittee; and Bill Nasshan, Bi-Lo senior VP of marketing and merchandising.