Amazon's Prime Day SNAFU: 3 Ways Grocers Can Use it to Their Advantage
Get great content like this right in your inbox.
Subscribe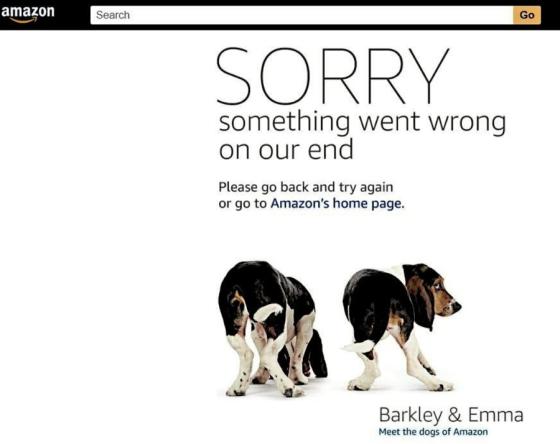 Amazon has reported "bigger than ever" sales for Prime Day 2018, which grew faster saleswise than last year's Prime Day within the first 10 hours, TechCrunch has reported. It's also the first Prime Day to bring together physical and digital operations by including a wide array of deals at Whole Foods stores.
But as many frustrated online shoppers know, it wasn't without its share of issues: The website crashed upon the event's launch and continued to experience periodic outages, and thousands reported losing connections with their Echo speakers and Alexa digital assistants. Even Amazon Web Services reported problems with its AWS Management Console cloud-computing tool.
On Twitter, Seattle-based Amazon (which now holds the No. 8 spot on Progressive Grocer's Super 50 list of the top 50 grocers in the United States) acknowledged the many difficulties shoppers were having, although it also added a positive spin: "Some customers are having difficulty shopping, and we're working to resolve this issue quickly. Many are shopping successfully – in the first hour of Prime Day in the U.S., customers have ordered more items compared to the first hour last year. There are hundreds of thousands of deals to come and more than 34 hours to shop Prime Day."
Retailers that deal in both durables and consumables already have been fighting back on and around Prime Day: Walmart, for instance, has its "Ultimate Summer Savings," while Target is holding its One-Day Sale today. But a SNAFU like that which happened on Prime Day 2018 marks a critical opportunity for grocers in both ecommerce and physical operations.
Grocers can use this as an opportunity to ...
... implement features that remind consumers why traditional grocery stores are still very much relevant. –Jeff Cheal, Episerver
How the SNAFU Could Affect Amazon, Its Grocery Operations
Amazon has set the standard customers have come to expect from a seamless, convenient shopping experience. The company serves as a model that other brands strive to emulate and duplicate.
So it speaks to how fragile consumer loyalty is when suffering a "black eye" such as a site outage can cause them to quickly move to a competitor's site, said Jeff Cheal, director or product strategy, personalization, campaign and analytics at Irvine, Calif.-based digital commerce solutions provider Episerver.
"Our experience and research shows that customers are quick to jump ship if an online shopping experience doesn't live up to these new standards, even with sites they are previously familiar with," he said. "In fact, we've found that over half of consumers have abandoned a purchase because they can't find what they're looking for quickly enough if site performance stands in the way of a consumer's shopping experience – especially during a banner sales event, users won't quickly forget this."
And considering that Amazon is breaking into traditional brick-and-mortar grocery, the lack of a strong and seamless digital customer experience can lead to lost opportunities for customer engagement – there's the possibility that damage to the online brand will, in shoppers minds, hurt the physical brand, too.
"Up until now, Amazon has successfully delivered a level of convenience and product choice that has allowed them to stand out amongst the competition," Cheal stated. "If Prime members can't shop for the deals they were promised on Prime Day – Amazon's highly publicized bell-ringing event – it means Amazon has fumbled in delivering on the very premise that has made it into the retail juggernaut it is today."
When Amazon's site crashes, shoppers ...
... can pivot to sites where they know they can make a quick purchase and, ultimately, receive what they need. –Dan Neiweem, Avionos (on why a site that can handle heavy traffic and offer a reliable experience matter)
3 Ways Grocers Can Respond Physically, Digitally
But consumer fickleness always has been an opportunity for grocers, meaning competing grocers can use the Prime Day SNAFU to their ecommerce advantage by:
Delivering a Strong, Engaging Platform
It's critical that a site can handle heavy traffic and create a reliable experience, said Dan Neiweem, cofounder and principal of Chicago-based digital solutions provider Avionos.
"This way, when Amazon's site crashes, shoppers can pivot to sites where they know they can make a quick purchase and, ultimately, receive what they need," he explained.
Following that, grocers need to provide a rich, engaging experience: Make product searches easy, content engaging and product recommendations relevant across digital channels, Cheal said.
Striking a Physical-Digital (or 'Phygital') Balance
Balance is especially critical considering that nearly two-thirds of shoppers expect to make more online purchases this year than they did in 2017, Cheal noted.
"Grocers can use this as an opportunity to implement features that remind consumers why traditional grocery stores are still very much relevant," he noted.
For example, Kroger is adopting Kroger Edge, a new grocery technology that digitally displays pricing, nutritional information and coupons for various products. This shows a way forward for physical grocers with online operations (as well as online grocers with physical operations) that are seeking to bridge the gap between in-store shopping and the digital experience.
Creating 'Prime Days' of Their Own
Brick-and-mortar operators would be wise to conduct their own in-store sales to compete with both Amazon and Whole Foods, Neiweem stated. Some 70 percent of consumers are most likely to make impulse purchases in a store, likely due to the ease of adding last-minute items to physical carts – something particularly popular on Prime Day, when deals are everywhere.
"As grocers continue to build up their in-store offerings," he said, "they can capitalize on this purchase pattern and facilitate similar deals that are able to rival Amazon's."