Aldi Test Stores to Open in Kohl's Boxes
Get great content like this right in your inbox.
Subscribe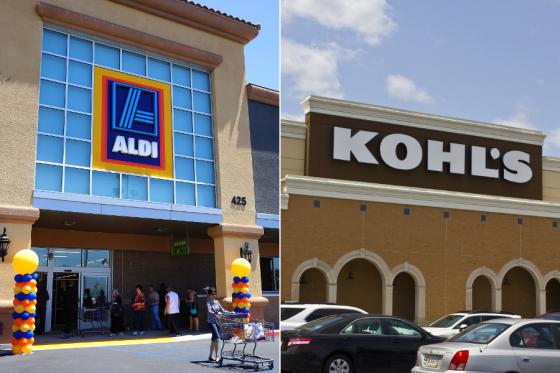 Department store chain Kohl's has revealed a partnership with hard-discount, limited-assortment grocer Aldi to open several of its stores within Kohl's locations.
On a call to discuss its fourth-quarter 2017 earnings, Menomonee Falls, Wis.-based Kohl's said that it's planning a five- to 10-store pilot effort with Batavia, Ill.-based Aldi.
"We believe the opportunity to leverage our real estate through this effort has benefits on both the top line, with increased traffic, and the bottom line, through expense offsets, both fixed and variable," said Kohl's Corp. Chairman, CEO and President Kevin Mansell.
The department store chain originally announced plans to partner with grocery retailers or convenience stores in mid-January, when it said that it intended to lease unused space in its stores to help right-size the locations, creating smaller, more profitable stores within its 87,000-square-foot boxes. The leftover space at some 300 locations could benefit from traffic-generating retailers such as those that sell food, Mansell told CNBC at ICR's recent conference.
Currently, Kohl's has a partnership with Amazon in which it sells Amazon products and accepts its returns.