03/06/2018
Albertsons Cos. Inches Closer to Seafood Sustainability Goal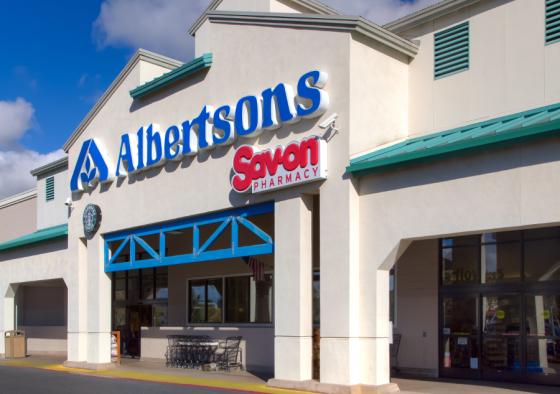 The Albertsons Cos. has taken another step toward fulfilling its goal to ensure that 100 percent of its top 20 fresh and private label frozen seafood products meet Albertsons' requirements under its Responsible Seafood Policy by 2022.
The Boise, Idaho-based grocer is partnering with Seattle-based Trace Register, a provider of full supply-chain seafood traceability solutions, to fulfill this initiative. The goal is for about 94 percent of private label seafood, by volume, sold in service cases and freezers will be either Green- or Yellow-rated – the highest ratings given by the Monterey Bay Aquarium's Seafood Watch Program – certified to an equivalent environmental standard, or sourced from fisheries or farms making measurable and time-bound improvements. The company has similar commitments for its sushi and private label canned tuna.
Trace Register's TR+ Analytics with CMCA (continuous monitoring continuous auditing) will enable Albertsons Cos. to meet sustainability specifications in the seafood supply chain on every shipment. Along with Santa Cruz-based FishWise, Albertsons Cos.' seafood sustainability consulting partner, the company will be able to continuously audit progress toward its sustainability commitments and monitor each shipment for compliance. The advanced reporting tools ensure that complete information is provided and verified in near real time.
To verify each product source, Seattle-based Trace Register uses a solution that handles robust data requirements and leverages global business communication standards. Data from multiple sources about multiple products are in one system of records so information can easily be shared. Analytics are used to verify data as trustworthy and to send automatic alerts in near real time to drive corrective actions, improving compliance and product quality. The complete product-origin history is provided while proprietary information is kept confidential.
The Boise, Idaho-based Albertsons Cos. operates stores across 35 states and Washington, D.C., under 20 banners, including Albertsons, Safeway, Vons, Jewel-Osco, Shaw's, Acme, Tom Thumb, Randalls, United Supermarkets, Pavilions, Star Market, Haggen and Carrs, as well as meal-kit company Plated.