10/30/2018
Ahold Delhaize Helping to Eradicate Plastic Waste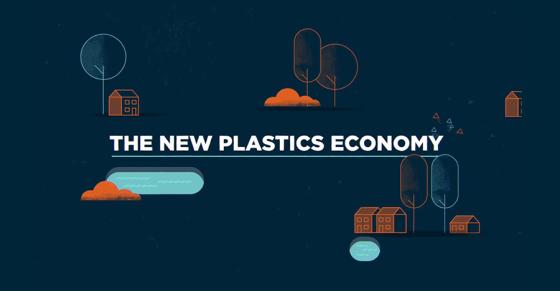 Ahold Delhaize has teamed up with almost 300 organizations as part of an international effort to eradicate plastic waste and pollution at the source. The New Plastics Economy Global Commitment, signed by packaging manufacturers, retailers and recyclers representing 20 percent of all plastic packaging produced worldwide, officially kicked off Oct. 29 at a conference in Bali. 
Spearheaded by the Ellen MacArthur Foundation in partnership with UN Environment, the commitment focuses on three key goals:  
Eliminate problematic or unnecessary plastic packaging, and move from single-use to reuse packaging models 

Innovate to ensure that 100 percent of plastic packaging can be easily and safely reused, recycled or composted by 2025

Circulate the plastic produced by significantly increasing the amounts of plastics reused or recycled and made into new packaging or products 
Signatories to the commitment will publish annual data on their progress to help spur momentum and ensure transparency.  
"There is tremendous potential for innovation in the transition to more recyclable and reusable plastics," noted Megan Hellstedt, VP of sustainable retailing for Zaandam, Netherlands-based Ahold Delhaize. "We are proud to be part of an initiative that will make it easier to design more sustainable packaging and reduce plastic waste."

"We know that cleaning up plastics from our beaches and oceans is vital, but this does not stop the tide of plastic entering the oceans each year," said Ellen MacArthur, founder of the U.K.-based Ellen MacArthur Foundation. "We need to move upstream to the source of the flow. The New Plastics Economy Global Commitment draws a line in the sand, with businesses, governments and others around the world uniting behind a clear vision for what we need to create a circular economy for plastic."
As well as Ahold Delhaize, others to sign onto the commitment include mass merchandisers Target and Walmart; food retailers Carrefour, Metro AG and Lidl; and CPG businesses such as Danone, H&M Group, L'Oreal, Mars, PepsiCo, Coca-Cola and Unilever, in addition to major packaging producers such as Amcor and plastics manufacturers such as Novamont.  
Meanwhile, Ahold Delhaize's banners are undertaking their own sustainability projects.  In the United States, for instance, a Giant store in Cleona, Pa., recently became the first in the grocery store chain to achieve zero-waste status.
Ahold Delhaize USA is No. 4 on Progressive Grocer's 2018 Super 50 list of the top grocers in the United States.