03/30/2018
4 Grocers Share Their Greatest Worries, Industry Predictions
Grocery retail has always been competitive. But in addition to being more competitive than ever, it's growing increasingly uncertain day by day. So far this year, we've seen many major omnichannel ramp-ups, a number of mergers and acquisitions, and several traditional regionals file for bankruptcy.
So given all the fast change, what concerns are on the minds of today's top grocers? And what does 2018 hold for grocery retail? Here's what's on the minds of four seasoned grocery executives.
What issue related to doing business keeps you up at night?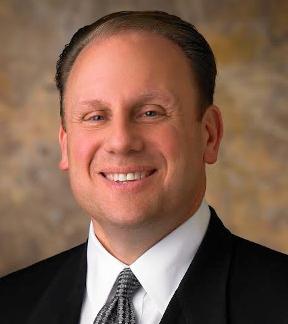 Edward "Trey" Basha III, CEO, Bashas'
Bashas' Family of Stores operates in one of the top two grocery markets in the country, so there are many things that keep me up at night. I think the majority of leaders in our industry can agree that growing sales, integrating innovation, and battling competition are three key components of everyone's sleepless nights.
Bashas' is one of the largest employers in the state of Arizona, so there are thousands of families depending on the success of our company. The wonderful thing about that is that our members – employees – know that they ultimately determine the destiny of this company through what they do every day in our stores, our distribution center and our offices. That helps when we're battling the large, national competitors in our market, and it keeps us all committed to growing the business.
Sales will always be a crucial driver of success in the grocery industry, and finding ways to increase sales is a delicate balance of having the right products, on the right shelves and in the right stores. What's equally important is that we're taking care of – and responding to – our customers.
---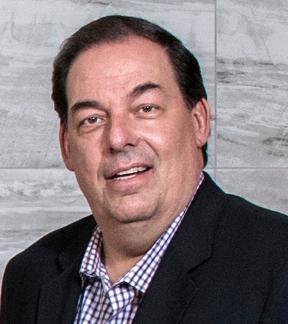 Doug Cygan, President, Jewel-Osco (a banner of Albertsons Cos.)
We've grown so fast in the last five years, the biggest thing is help. We hire people at a record pace. We've got 32,000 people, one of the biggest employers in the state of Illinois. But just finding people to work in our stores, we're hiring at almost every location we have.
We're looking for future leaders, for future managers. So making sure we provide the proper training, we continue to hire, teach, train people to be successful. It's the thing that keeps us up the most at night.
---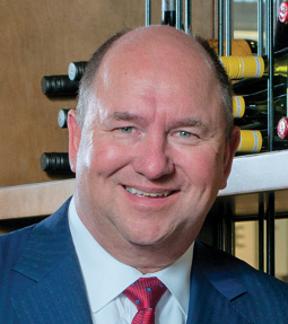 Randy Edeker, CEO, Hy-Vee
The biggest issue in retail right now that keeps me up at night is the rising cost of doing business – in particular, the ongoing increase in DIR fees, or direct and indirect remuneration fees.
Hy-Vee operates more than 250 retail pharmacies and serves as the parent company to Amber Pharmacy and Hy-Vee Pharmacy Solutions. Right now, retail pharmacies must conduct business in an unpredictable environment where we are unsure of reimbursements and fees for administering much-needed medication for our customers. Operating in this business situation creates uncertainty not only for a retailer, but most importantly, its patients who are trying to navigate an already complex health-care system.
From a much broader standpoint, I also think night and day about the more than 84,000 employees who work for our great company. Decisions made at the corporate level impact not only our customers, but a team of amazing employees who are dedicated to Hy-Vee's fundamentals, and I'm very much aware of that.
---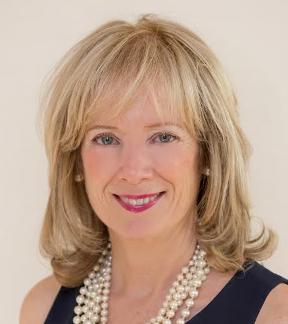 Judy Spires, CEO, Kings Food Markets
We are in a new era of food solutions – one that is full and ripe with exciting opportunity. In our industry, the consumer is willing to try anything and is open to tasting new flavor profiles, all while on the quest for the very best quality. The provider that adapts to emerging trends and acts quickly to enable continued growth is rewarded with loyal customers. Businesses survive and thrive by accepting change and planning for it.
My team has clear insight into these trends and we see the path to success. With so many opportunities, prioritization is an important ingredient to determine our future and what we'll continue driving forward to move our business ahead.
What's your outlook for traditional grocers in the coming year?
Edward "Trey" Basha III, CEO, Bashas'
During the last couple of years, the grocery industry has been challenged with commodity deflation. For example, meat and dairy deflation, while a benefit to the customer, challenges margin expectations. Across the entire store, traditional grocers are experiencing enhanced margin compression, and I anticipate this trend continuing.
In addition to traditional competition, more and more non-grocery retailers are adding non-foods and even food products that customers previously went to the grocery store to purchase. From drugstores to hardware stores, all retail operators are competing for an additional sale.
Online shopping will also continue to grow in the coming year. With online delivery of shelf-stable and non-food items becoming more of the norm, especially for time-pressed families, organizations need to grow these areas with the demand. This connects with the critical element of continuing to invest in remodels and technology, with the end goal of providing a better shopping environment for our customers and a better work environment for our members/employees.
---
Randy Edeker, CEO, Hy-Vee
In a retail atmosphere that's focused on convenience and the individual consumer experience, my thoughts are on meeting personal shopping needs and on-the-go habits while providing an overall great customer service experience for everyone who walks through the door at Hy-Vee.
While we can't be all things to all people, we try to meet as many customer demands as possible. I spend a lot of time thinking about trends and looking for feedback on how we can meet customers' diverse needs while maintaining quality in everything we do.
---
Judy Spires, CEO, Kings Food Markets
Due to the current landscape, many traditional retailers will be forced to deal with their excess supply of retail space. We have seen this occurring in shopping malls as well as big box and department stores. More than 250 department stores closed over the last year, and a number of smaller stores have downsized.
We are fortunate that our Kings and Balducci's format is supported and showcased on a smaller, non-traditional, niche footprint. Today, we know our shoppers not only value convenience, but also how we help them ensure chef-prepared, high-quality food regardless of their busy schedule by offering meal solutions – either ready to eat, or ready to cook, and perfect for any time of the week.
Retailers need to take calculated risks, stay flexible and implement attractive, experience-driven solutions quickly. Organizations must also know their strengths and continue to audit customers' needs to stay relevant. We continue to keep our finger on the pulse of industry trends and create a food destination that fits our ever-changing customer.
Staying Relevant
"Grocery retailers must continue to vie for business from the customer who shops at a multiple stores each week to find their favorite products or take advantage of special deals. That's where offering the convenience of on-the-go meal options, a wide selection of products at great prices, and a robust customer loyalty program will continue to be key. Grocery retailers that want to remain relevant must also figure out their ecommerce system as more and more competitors enter the market." - Randy Edeker, CEO, Hy-Vee
---
Competing in One of America's Toughest Markets (Chicago)
"We have remodeled 140 of our locations; we have 187 throughout the area; we've opened up 12 new stores; we have two more new stores coming, another five sites I'm working on, and we continue to expand. There's a huge opportunity in this area to fill in needs.
"We're going to be the retailer of choice as we have been for the 118 years we've been here. We're going to be built for the future. As a guy like me retires, these two (Marketing and Merchandising VP Anthony Suggs and Marketing Director Tina Browen) can continue running this, and I'll be proudly looking on this for many years to come on what we built as a team." – Doug Cygan, president, Jewel-Osco
---
Innovation
"Innovation takes calculated risk and commitment. Having knowledgeable and passionate members on the front lines is a key component to ensuring success with something new, while also supporting traditional needs at store level. An idea can be great in theory, but the key to success is how smoothly that innovation can be executed in store. We do everything we can to ensure smooth transitions and easy adjustments for both our members (employees) and for our customers." – Edward "Trey" Basha III, CEO, Bashas'
---
making ecommerce truly shopper-focused
"It's been phenomenal for us. We've got 11 stores that we pick out of right now. That business has skyrocketed. Kind of what we anticipated. We do have drive-up and go at all those locations, and we're going to expand that this summer, so you can place an order at your house and pick up your order at any one of 167 stores. People want every facet – some days they want to pick up; other days they want it delivered." – Doug Cygan, president, Jewel-Osco