Zespri Kiwifruit Launches Cutting-edge Shippers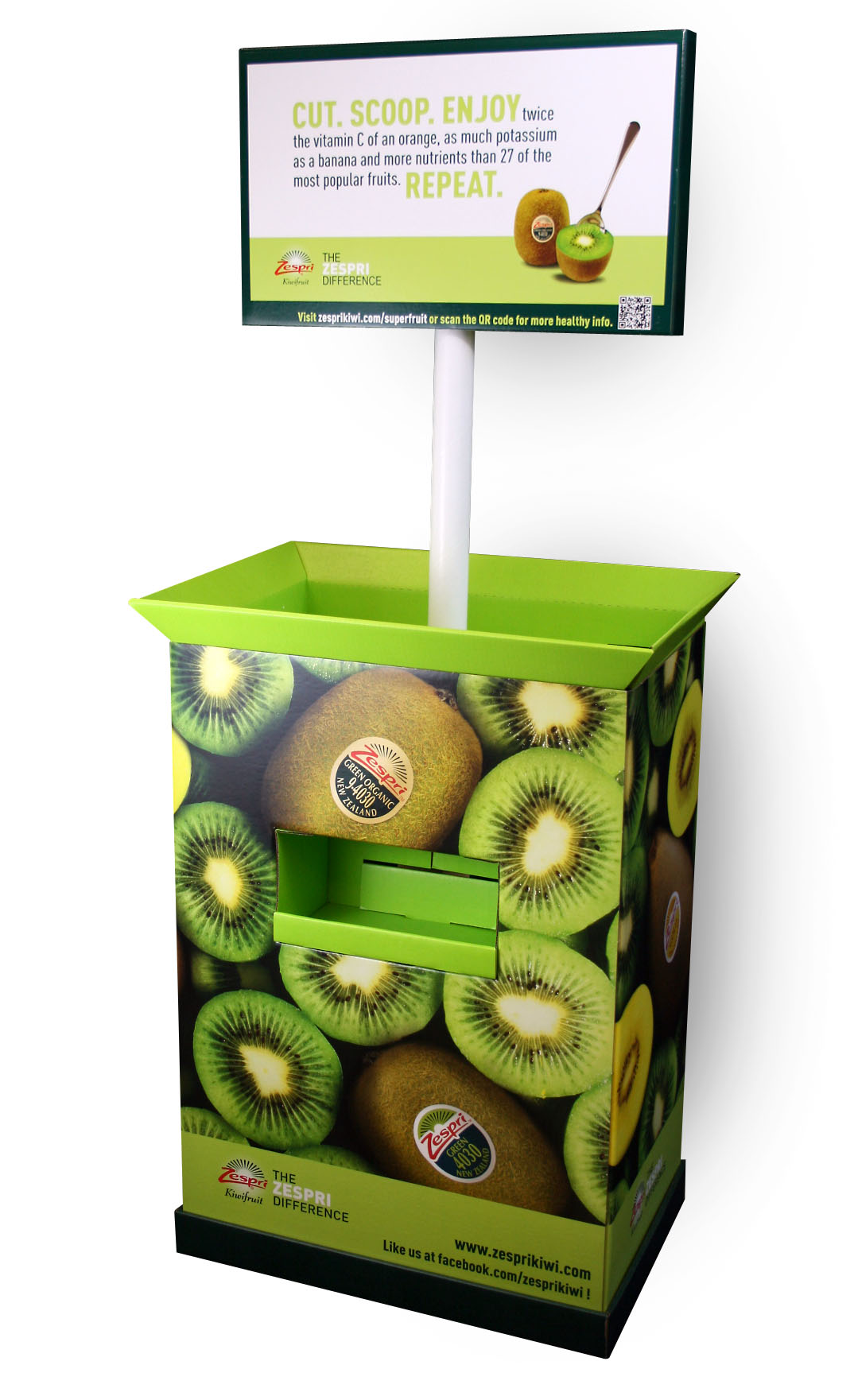 Zespri Kiwifruit is positioning in stores throughout North America newly designed shippers in featuring QR (quick response) codes, by which the Maunganui, New Zealand-based grower aims to engage produce shoppers in a meaningful and unprecedented way.
When they scan the shippers' codes with their smartphones, consumers are taken directly to Zespri's website, www.zesprikiwi.com, where they can find out more about the brand. Shoppers can also discover kiwifruit recipes, nutritional information, Zespri's growers and sustainability practices.
Besides the QR codes, the new shippers feature front drawers in which consumers can access complimentary recipe cards and Spifes, half-spoon, half-knife implements that enable people to eat kiwifruit on the go.
"Zespri continues to develop ways to educate and engage both the trade and consumers," noted Michele Hoard, marketing director for Seattle-based Zespri North America. "We are excited to be able to bring cutting-edge technology that engages consumers with tools they are already using to learn about Zespri's local growers [and] its commitment to sustainability and community involvement, while providing helpful tips and recipes."
The shippers are available for Green, Gold, and Organic Kiwifruit, and also include a version in Chinese.
Zespri is 100 percent owned by current or past kiwifruit growers (2,700 in New Zealand and 1,200 elsewhere), and employs about 250 people in New Zealand, Asia, Europe and North America.