Winn-Dixie Shows Shoppers Lots of Love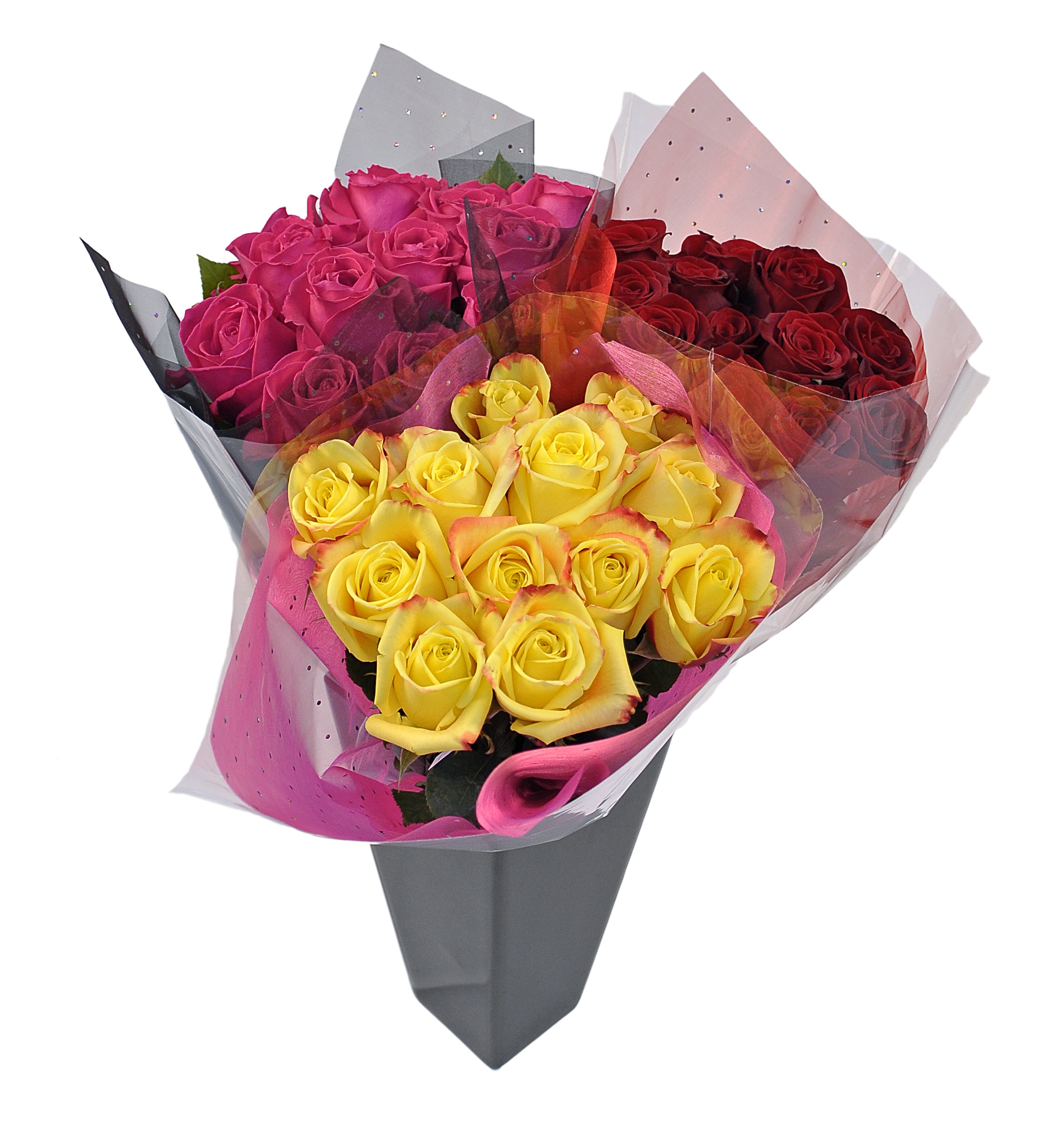 Winn-Dixie is leveraging its culinary expertise to offer Valentine's Day observers a restaurant-quality make-at-home Surf & Turf meal for two, with the chef thrown in at no added cost.
With the aid of Quick Response (QR) codes and a special website launching Feb. 8, consumers can access advice from Winn-Dixie's executive chef, who will provide step-by-step instructions for preparing a meal of two steaks, two lobster tails, two baking potatoes, asparagus and six chocolate-covered strawberries. All of the ingredients for a successful dinner are grouped together in a special "What's for Dinner" display case.
Shoppers can also pick up a dozen Passion Growers long-stemmed roses (left) available exclusively at Winn-Dixie. Guaranteed to last seven days, a bouquet goes for a mere $24.99.
Additional V-day deals include bonus fuelperks! Rewards on all children's Valentine cards from Feb. 1-4 and triple fuelperks! on gift card purchases ($5 off $50 gift card purchases in areas that don't yet have fuelperks!); customization stations enabling shoppers to add personal notes to message cookies or 5-inch cakes on Feb. 13 and 14; and specials on flowering plants and mixed bouquets, as well as many different balloon styles starting at $7.99 ; and on-site flower and gift wrapping, along with personal floral design services.
"Couples can skip the reservations and spare the overpriced arrangements by celebrating a romantic evening at home this Valentine's," said Mary Kellmanson, marketing group VP for Jacksonville, Fla.-based Winn-Dixie, which operates about 480 grocery stores in Florida, Alabama, Louisiana, Georgia and Mississippi. "We are taking the stress and financial strain out of Valentine's by offering guests a quick one-stop shop for everything needed to give love, including a wide selection of boxed gourmet chocolates, cards and wines."
Additionally, once more this year, the grocer will offer its "Lover's Lane" express checkout from Sunday, Feb. 12 through Valentine's Day, which will enable customers buying Valentine's-related products to get in and out quickly.