Winn-Dixie Brand Water Sales Aid 'Toys for Tots'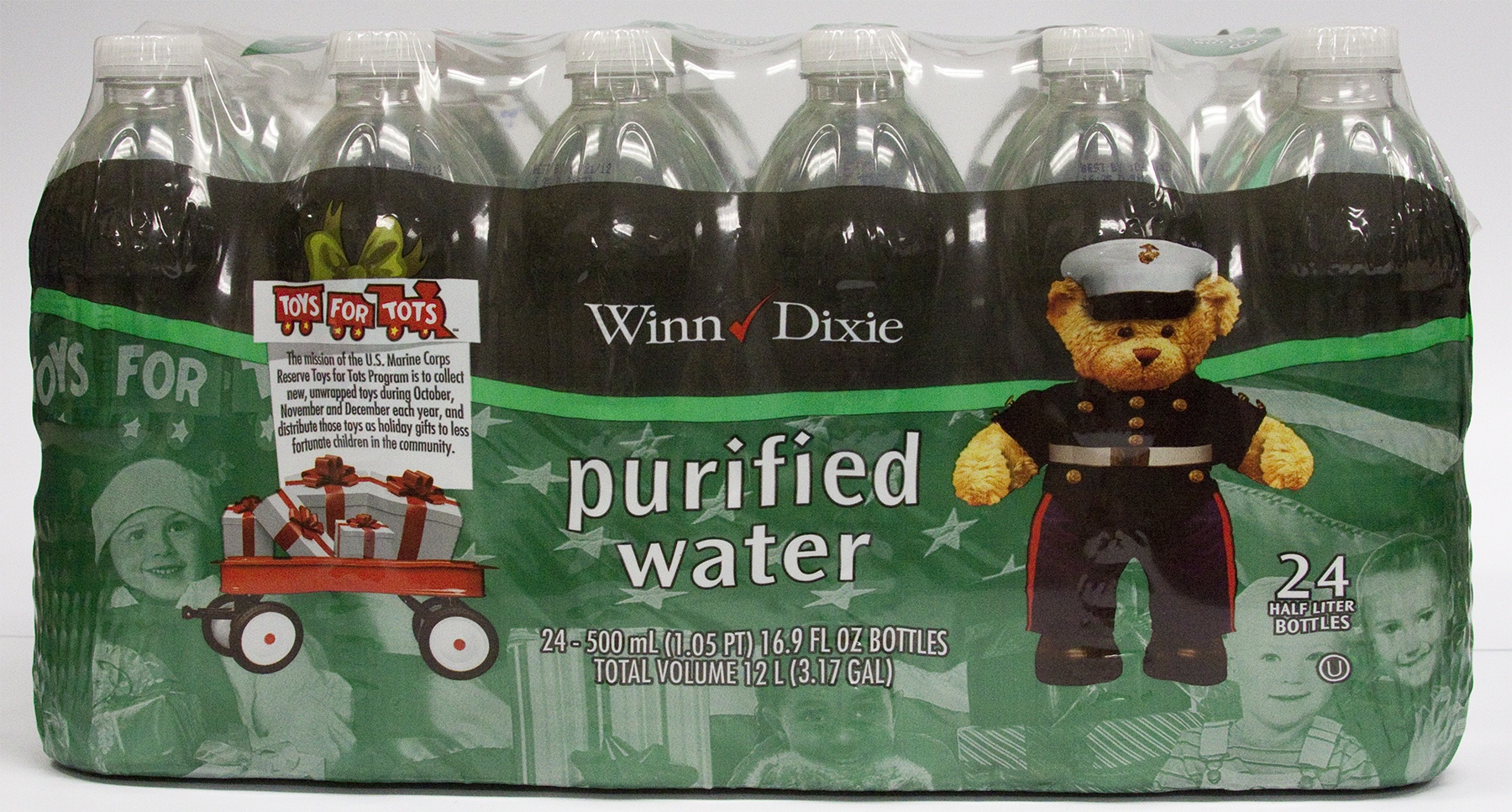 For a limited time, Winn-Dixie Stores Inc. will offer specially wrapped 24-packs of its store-brand spring water and purified water to support the U.S. Marine Corps Reserve's "Toys for Tots" program, which has distributed gifts to needy children annually since the late 40s.
"This is an easy and healthy way for Winn-Dixie customers to support the Marines and the Toys for Tots program," noted Mary Kellmanson, group VP of marketing for the Jacksonville, Fla.-based regional grocer. "Sales of Winn-Dixie's Toys for Tots water will help make the holidays a little brighter for many children in our community."
For every 24-pack of bottled water sold, 10 cents will go to the organization, up to a total of $100,000. Two Winn-Dixie vendors, Niagara Bottling and Silver Springs Bottled Water, are furnishing the product.
Featuring such seasonally appropriate tie-in imagery as the "Marine Teddy Bear," children and a red wagon overflowing with holiday gifts, the 24-packs sell for $3.69 and are available in all of the grocer's 485 stores.
"Together, we can ensure this is the most successful Toys for Tots campaign in our 63-year history," said retired Marine Maj. Bill Grein, VP of the Marine Toys for Tots Foundation, of Winn-Dixie's involvement in the endeavor.
To date, Toys for Tots has given out more than 400 million toys to more than 188 million disadvantaged children across the United States.
Winn-Dixie operates 485 retail grocery locations, including 379 in-store pharmacies, in Florida, Alabama, Louisiana, Georgia and Mississippi.