08/29/2018
Whole Foods Grows Prime Now Grocery Delivery in OH, OR, DC, NY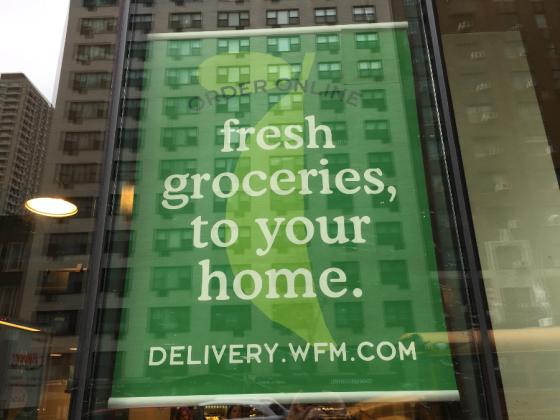 Amazon has expanded delivery from its Whole Foods Market stores in areas of Ohio, Oregon and New York, as well as the Washington D.C., metropolitan area, made possible through the ecommerce giant's Prime Now delivery service.
Residents of Columbus and Dayton, Ohio; Portland, Ore.; greater Washington D.C.; and the New York City neighborhoods of Greenwich Village, Chelsea, Union Square and Murray Hill now can shop Prime Now for thousands of products, including fresh produce, meat, seafood, everyday staples and other locally sourced items available at Whole Foods stores.  
"We've been delighted with the customer response to delivery in as little as an hour through Prime Now, and we're excited to bring the service to our customers in Columbus; Dayton; Portland; greater Washington, D.C.; and even more neighborhoods in New York City," said Christina Minardi, Whole Foods' EVP of operations. "Just in time for back-to-school shopping, grocery delivery from Whole Foods Market makes getting ready for the new school year with healthy snacks and lunches even more convenient."
Delivery from Whole Foods stores is available daily from 8 a.m. to 10 p.m., and can be achieved in as little as an hour in 28 cities. Select cities also offer grocery pickup, with more slated to be added in 2018.
Amazon originally launched free two-hour delivery from Whole Foods stores in February, with the plan to begin in select markets and expand across the country through the rest of the year.
This week marked the one-year anniversary since Seattle-based Amazon officially took ownership of Austin, Texas-based natural and organic grocer Whole Foods. As a result of the transaction, Amazon now ranks No. 8 on Progressive Grocer's 2018 Super 50 list of the top grocers in the United States.