Wheeler Acquires 5 S.C. Grocery-anchored Shopping Centers
Wheeler Real Estate Investment Trust Inc. has assumed and closed contracts previously entered into by Wheeler Interests LLC, an affiliated company, to acquire five South Carolina grocery-anchored shopping centers totaling about 261,689 square feet, for a combined acquisition price of $15.8 million, or $60.38 per square foot. All but one of the acquired centers is anchored by a Food Lion; the remaining center features a Reid's.
Consistent Dividends
"We feel that these properties are the perfect complement to our existing portfolio, as they are necessity-based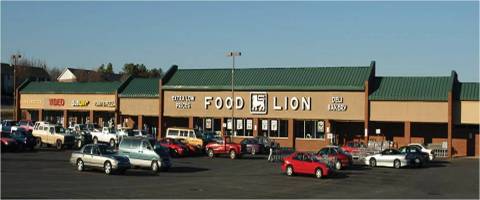 shopping centers located in tertiary markets, with an average occupancy rate of 91 percent," said Jon S. Wheeler, chairman and CEO of Virginia Beach, Va.-based Wheeler Real Estate Investment Trust. "Since going public in November 2012, the company has almost tripled the number of properties in its portfolio, maintained above-average occupancy rates and delivered consistent monthly dividends to shareholders. We expect this momentum to continue into 2014 and feel that the acquisition of this portfolio is a great way to close our book of business for the calendar year."
The properties are Clover Plaza (pictured above right), a 45,575-square-foot retail shopping center in Clover; South Square, a 44,350-square-foot retail shopping center in Lancaster; St. George Plaza, a 59,279-square-foot shopping center in in Dorchester County (anchored by a Reid's grocery store); Waterway Plaza, a 49,750-square-foot shopping center in Little River; and Westland Square, a 62,735-square-foot grocery-anchored shopping center in West Columbia.
Bi-Lo Holdings, the Jacksonville, Fla.-based owner of the Winn-Dixie and Bi-Lo grocery chains, agreed in May that it would purchase from Salisbury, N.C.-based Delhaize America 11 Reid's store in South Carolina, along with 73 Harveys supermarkets in Florida, Georgia and South Carolina, and 72 Sweetbay stores in Florida. The deal is expected to close in early 2014.
With the acquisition of the five shopping centers, Wheeler now has 23 locations in eight states.
www.whlr.us