Wegmans, Cornell Reveal Details of Cheesemaking Initiative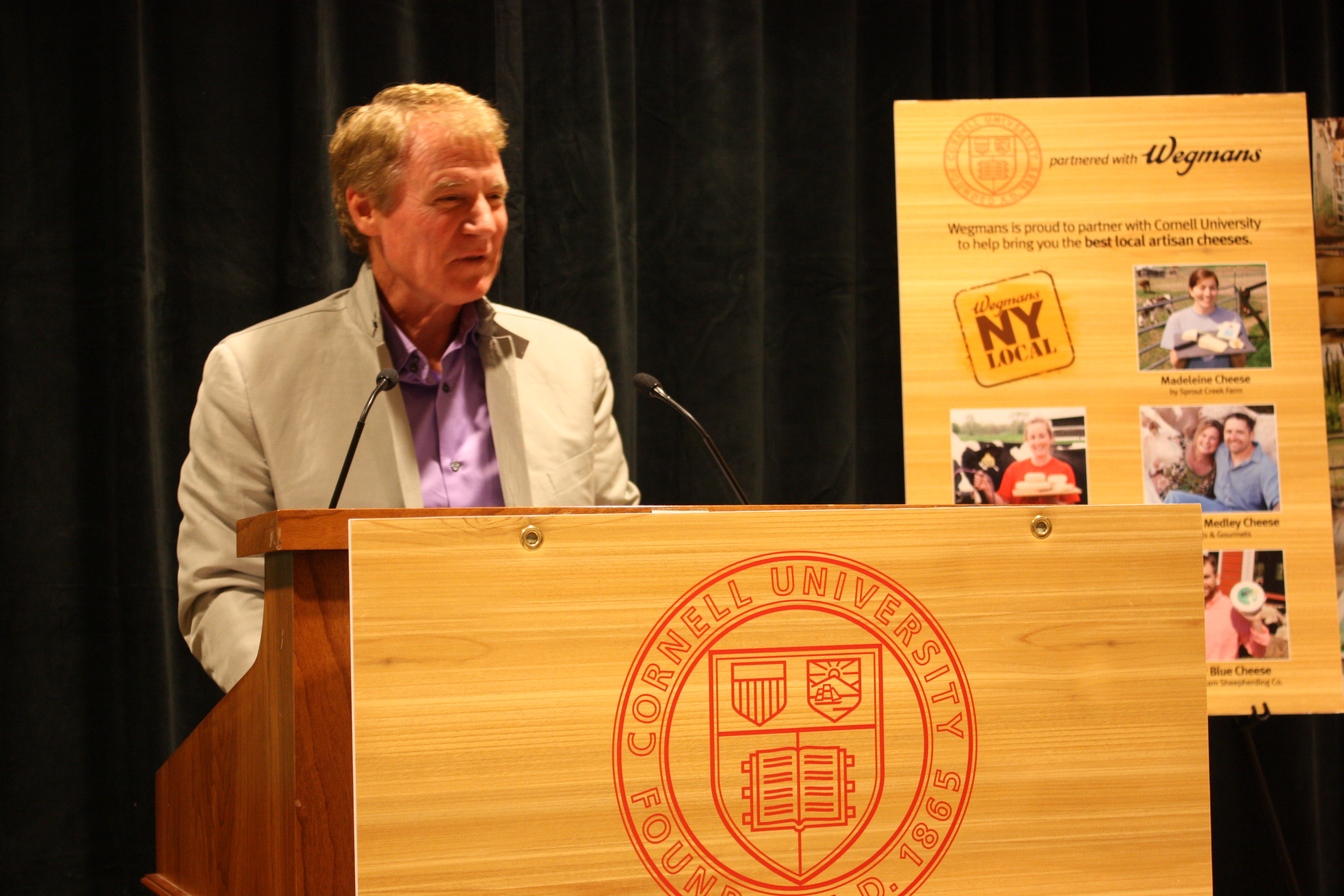 Wegmans Food Markets and Cornell University's College of Agriculture and Life Sciences (CALS) kicked off a unique collaboration this week described as the first step in the next revolution of New York state's dairy industry.
Additionally, products from five artisan cheesemakers made their debut at Wegmans' Pittsford, N.Y., store.
Under the partnership, which PG reported on earlier this week, Wegmans is providing $360,000 in funding for a three-year pilot program at Cornell that includes the hire of an artisan cheese extension associate position in the CALS Department of Food Science who will develop a training curriculum supported by focused standard operating procedures (SOPs) that will serve both entrepreneurs as well as the state's larger cheese producers.
The program will train participants in the skills necessary for both basic and advanced cheesemaking through hands-on workshops and coursework. Beginners will learn the basics of dairy microbiology and sanitation, while more advanced cheesemakers can receive instruction in molding, brining and curing, and quality assurance. Cornell also offers certificate programs in cheesemaking, fluid milk processing, yogurt and fermented products.
Among the early participants in the new program are Keeley's Cheese Co. in King Ferry, Danascara Artisan Cheese in Fonda, Sprout Creek Farm in Poughkeepsie, Goats & Gourmets in Westerlo, and Old Chatham Sheepherding Co. in Old Chatham. A selection of their cheeses will be featured at the Pittsford store, and rolled out later to other Wegmans locations across the state.
Additionally, Wegmans CEO Danny Wegman (upper right) said that the Rochester, N.Y.-based grocer has begun sourcing its store-brand cheddar cheese from Empire State cheesemakers, after years of selling products from Canadian dairies. The grocery chain's mild cheddar is now made in the Great Lakes town of Adams, while its medium cheddar is made by Yancey's Fancy in Corfu, and its intense cheddar hails from Beecher's in New York City's Flatiron District.
"It is our goal to help grow the artisan cheese business by bringing unique and different cheeses to our customers," explained Cathy Gaffney, Wegmans director of cheese and deli departments. "They have asked for more local selections. By combining the milk quality produced in New York state, our truly passionate cheesemakers and Cornell University, we have all the components to take the industry to the next level while listening to our customers' requests."
"Our goal is to support the next revolution in New York's dairy industry," added Kathryn Boor, CALS dean. "In addition to boosting both large and small-scale cheesemakers, this partnership will provide increased economic opportunity for dairy farmers and cheese manufacturers and new high-quality products for consumers. It will also lead to significant improvements in efficiencies and production costs, which benefits both businesses and consumers."