Walmart Raises Minimum Age to Purchase Tobacco
Get great content like this right in your inbox.
Subscribe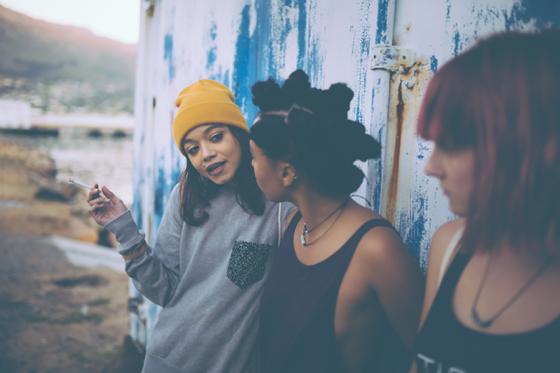 Walmart Inc. has decided to raise the minimum age to 21 nationwide to buy tobacco products in its stores as of July 1, following a letter last month from the Food and Drug Administration (FDA) threatening a fine for the mega-retailer's illegal sales of such items to minors.
According to the FDA's letter, dated April 5, Walmart had a violation rate of about 17 percent.
In a May 8 letter replying to the agency, addressed to acting Commissioner Norman E. Sharpless, John Scudder, U.S. chief ethics and compliance officer at Walmart, noted, "The FDA can be assured that we will remain focused on improving our compliance program and rates, and that any sale-to-minor violation will be handled promptly and appropriately – and not viewed as a cost of doing business, but as a breach of trust with the customers and communities we serve."
Along with raising the minimum tobacco-purchasing age to 21 at Walmart and Sam's Clubs locations, the company is currently in the process of discontinuing sales of fruit- and dessert-flavored nicotine delivery systems, "which [FDA] research has shown to be preferred by minors," Scudder said in the letter.
The executive also wrote that, among other measures to boost its compliance rates, it planned "to upgrade and reinforce its age-verification training through the use of virtual-reality technology," which it said would "allow associates to experience a variety of scenarios and master appropriate responses to reduce the likelihood of sales of age-restricted sales to minors."
The rest of the letter dealt with details of Walmart's "robust compliance program," which includes a compliance team, keeping all tobacco products in a locked case or behind a register in an area blocked from customer access, stringent ID checks of any customers purchasing such items who appear to be under the age of 40, periodic retraining of associates who sell or supervise the sale of tobacco products, and monitoring execution of age-verification controls and processes with a secret-shopper program run by a third party.
The Kroger Co. and Family Dollar received letters at the same time as Walmart from the FDA for their own respective violations of the law against selling tobacco products to minors.
Bentonville, Ark.-based Walmart operates more than 11,300 stores under 58 banners in 27 countries, and ecommerce websites, employing more than 2.2 million associates worldwide. The company is No. 1 on Progressive Grocer's 2018 Super 50 list of the top grocers in the United States.