Walmart Posts Q1 Sales, Earnings Rise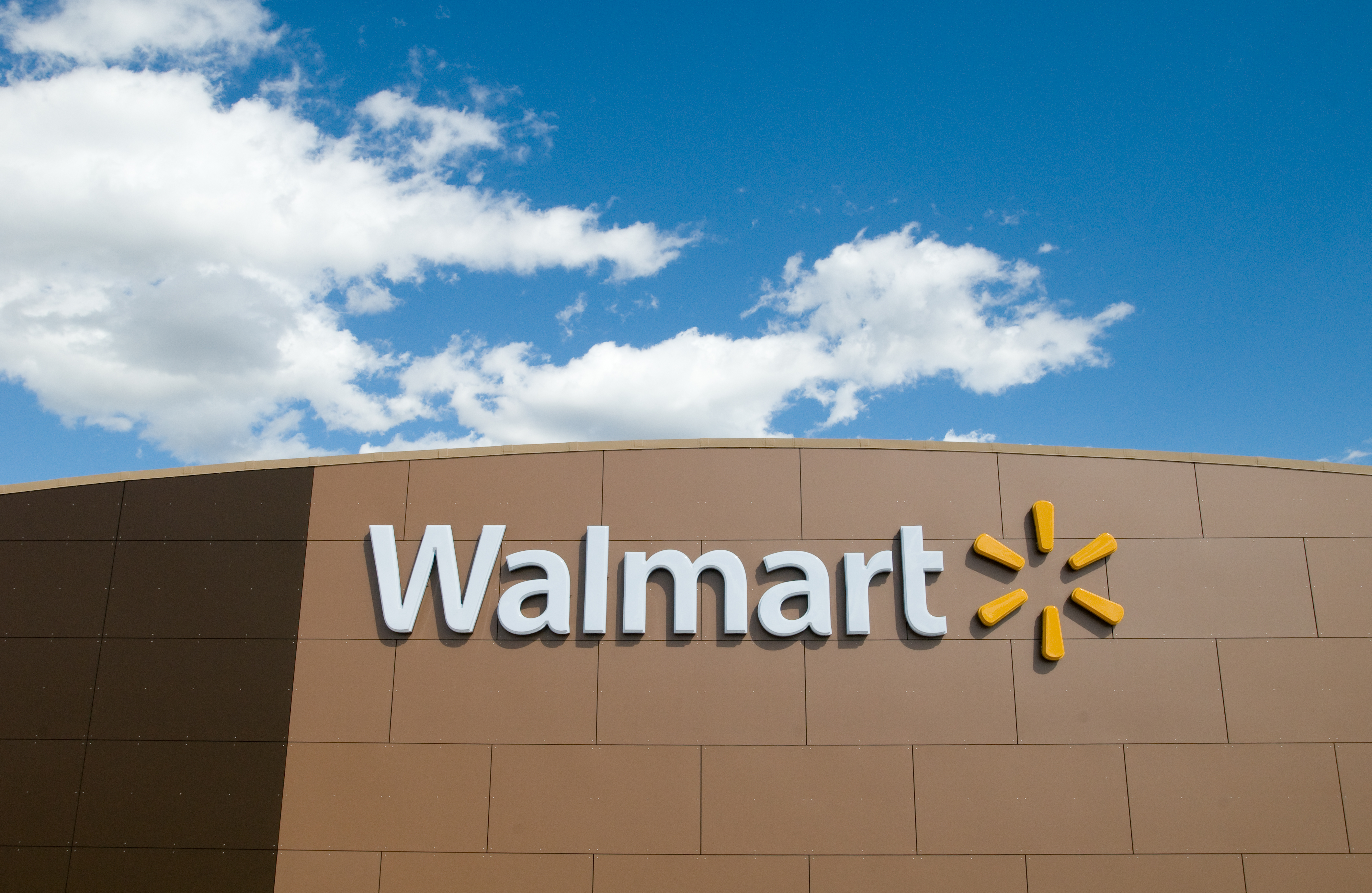 Wal-Mart Stores Inc. has reported net sales for the first quarter ended April 30 of $113.4 billion, an increase of 1 percent from the year-ago period. Net sales last year received a 1 percent benefit from the extra day due to leap year. On a constant-currency basis, net sales would have grown 1.8 percent to $114.2 billion. Membership and other income rose 1.6 percent from last year, which Bentonville, Ark.-based Walmart mainly attributed to an increase in membership income. Total revenue for the first quarter was $114.2 billion, a 1 percent increase from last year.
Consolidated net income attributable to the company for the first quarter was $3.8 billion, up 1.1 percent from the year-go period. Diluted earnings per share (EPS) attributable to Walmart were $1.14, a 4.6 percent increase from last year's $1.09.
"In a quarter marked by considerable headwinds to top-line sales, Walmart delivered solid EPS growth," said Walmart president and CEO Mike Duke. "Walmart's mission is simple and focused -- to help people save money so they can live better. When we simplify and focus our execution against this mission, it's easy for our associates to prioritize what they have to do to serve our customers."
Added Duke: "Our expectations about our U.S. businesses' performance, coupled with more discipline in International, will allow us to improve our performance throughout the year."
He also noted that Walmart's e-commerce sales grew more than 30 percent in the first quarter over last year. "There is no doubt that our company is making the right investments in e-commerce to differentiate ourselves and become a better Walmart," observed Duke. "And with our sales growth in the first quarter, we believe our investments are paying off."
The company's operating expense leverage was relatively flat for the first quarter, but its commitment to leverage for the full year remains a priority. "Although we believe our company will leverage expenses for the year, the second quarter will be challenging, given expense pressures in International and our corporate area," said EVP and CFO Charles Holley. "Expense leverage may not be delivered evenly across the quarters, but we believe that by executing our plans, we will continue to reduce expenses and improve productivity."
Holley pointed out that despite adverse economic conditions, Walmart "grew operating profits ahead of sales growth" during the quarter, concluding, "Our balance sheet is strong, and we continue to grow."
As to guidance, "[g]iven current business and economic trends, including currency, we expect second-quarter EPS to be in the range of $1.22 to $1.27," said Holley. "Investments in global e-commerce initiatives were forecast to have an incremental 9-cent impact for fiscal 2014, and this remains in our guidance. We expect the Q2 impact to be in line with the 2 cents per share we had in the first quarter. In addition to e-commerce initiatives, expenses related to FCPA matters are expected to range from $65 million to $70 million for the second quarter."
During the first quarter's 13-week period, Walmart U.S. comparative-store sales were negatively affected by a delay in tax refund checks, adverse weather conditions, less grocery inflation than expected and the payroll tax increase. Comp traffic was down 1.8 percent, while average ticket grew 0.4 percent.
"Despite comps being lower than expected, we continued to generate market share gains," said Bill Simon, Walmart U.S. president and CEO. "According to The Nielsen Co., we gained 20 basis points of market share in the measured category of 'food, consumables and health & wellness/OTC' during the 13-weeks ended Apr. 27, 2013."
For the 13-week period ending July 26, Walmart U.S. anticipates that comps will increase from flat to 2 percent. For the comparable period last year, Walmart's comps rose 2.2 percent.
"The second quarter is off to a good start, with positive comps," observed Simon. "We continue to believe in the strength of our strategic plan to deliver a broad assortment with EDLP. We also continue to monitor the impact of the 2 percent payroll tax increase, along with other factors, like fuel prices."
In the first quarter, Sam's Club comp traffic increased 1.3 percent, while ticket declined 1.1 percent.
"Comp sales for the first quarter were impacted by unfavorable weather and less-than-expected inflation," noted Sam's Club president and CEO Rosalind Brewer. "Our business member is an integral part of our business, and comp sales and traffic patterns indicated that they remained pressured in the first quarter. Small-business optimism remains at historically low levels, as businesses adapt to higher payroll taxes and cautious consumers."
On May 15, in the first such increase since 2006, Sam's Club raised its membership fee to $45 nationwide for both Advantage and Business base memberships, reflecting a $5 and $10 increase, respectively. The fee for Plus membership is still $100.
"The combination of our strategies, including our membership fee increase, positions us well for the second quarter, and we have a number of events to drive sales," added Brewer. "Members will experience exciting merchandise, heightened by local brands, all displayed with a new level of visual excitement."
Sam's Club expects comps, excluding gas, for the current 13-week period ending July 26 to rise from 1 percent to 3 percent. In the year-ago period, comps, excluding gas, grew 4.2 percent.
Walmart operates 10,857 stores under 69 banners in 27 countries, and e-commerce websites in 10 countries.