05/09/2019
Walmart to Add Solar Energy at 46 Stores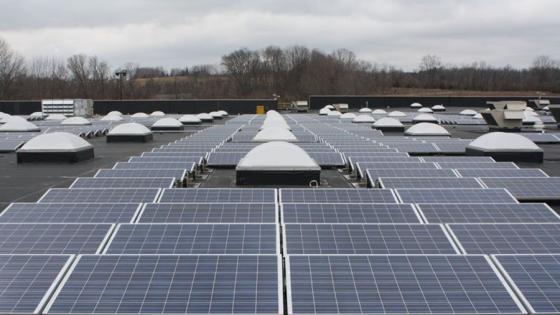 As Walmart Inc. works toward its goal of being supplied by 50 percent renewable energy by 2025, the mega-retailer has entered into agreements for C2 Energy Capital LLC to provide solar power at 46 stores across five states.
The stores that will receive the solar installations are in Arizona, New Jersey, Maryland, California and Louisiana, Bloomberg has reported. 
According to New York-based C2, the solar installations will produce more than 65 million kilowatt-hours of renewable energy annually, enough to power almost 5,500 homes, and are expected to provide about 10 percent to 60 percent of each location's overall electricity use.
"Solar is a vital component of Walmart's expanding renewable-energy portfolio," noted Mark Vanderhelm, the company's VP of energy. "Walmart plans to tirelessly pursue renewable-energy projects that are right for our customers, our business and the environment. These planned projects with C2 Energy Capital are moving us in the right direction toward our renewable energy goals."
The deal comes a year after Walmart selected C2 to install 13 solar projects in South Carolina, which were some of the first projects to take advantage of solar incentives in that state. The rooftop projects are all currently in operation, with the exception of a ground-mount project underway at a Walmart distribution center in Laurens, S.C.
"Walmart is a seasoned expert at on-site solar generation, and they have high expectations for their vendor partners," said Candice Michalowicz, co-founder and managing member of C2. "We are honored to be a part of their renewable-energy program, and the important steps they are taking that will benefit the local communities and the environment."
Bentonville, Ark.-based Walmart operates more than 11,300 stores under 58 banners in 27 countries, as well as ecommerce websites, employing more than 2.2 million associates worldwide. The company is No. 1 on Progressive Grocer's 2018 Super 50 list of the top grocers in the United States.