05/01/2019
Walmart, Digimarc Automate Markdown Process for Packaged Fresh Food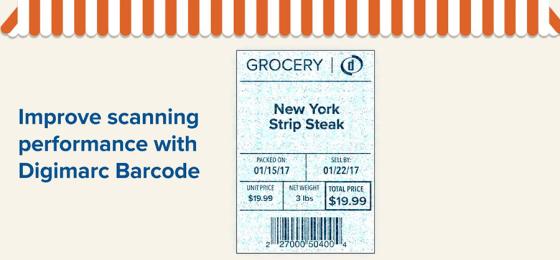 Walmart Inc. is working Digimarc Corp., the inventor of the Intuitive Computing Platform (ICP) featuring Digimarc Barcode, to improve the management of packaged fresh food. The solution promises to reduce fresh food waste and provide everyday lowest prices by automating the markdown process. 
"We are working closely with Digimarc to innovate and apply new technologies that will aim to reduce waste, help improve our overall store operations and improve customer experience," noted John Crecelius, SVP of central operations at Bentonville, Ark.-based Walmart, which is No. 1 on Progressive Grocer's 2018 Super 50 list of the top grocers in the United States. "As we apply this new technology to our fresh processes, our goal is to realize new customer benefits while accelerating our commitment to reduce waste." 
The companies' collaboration has grown through technology development and business process engineering to include waste reduction by automating various aspects of packaged fresh food inventory management. Fresh product labels can be crinkled, smudged, wrapped around edges or fraudulently altered, contributing to product shrinkage, lower inventory accuracy and customer dissatisfaction. The Digimarc Barcode for Fresh Product Labels makes scanning more reliable, simplifies operations, improves inventory accuracy and provides a better customer experience.
"This program coalesces efforts to benefit society with Walmart's dedication to everyday low prices," said Bruce Davis, CEO of Beaverton, Ore.-based Digimarc. "We look forward to helping Walmart reduce food waste and save money for consumers through the use of this program."