Walmart Accused of Misleading 'Outdoor Access' Egg Claims
Get great content like this right in your inbox.
Subscribe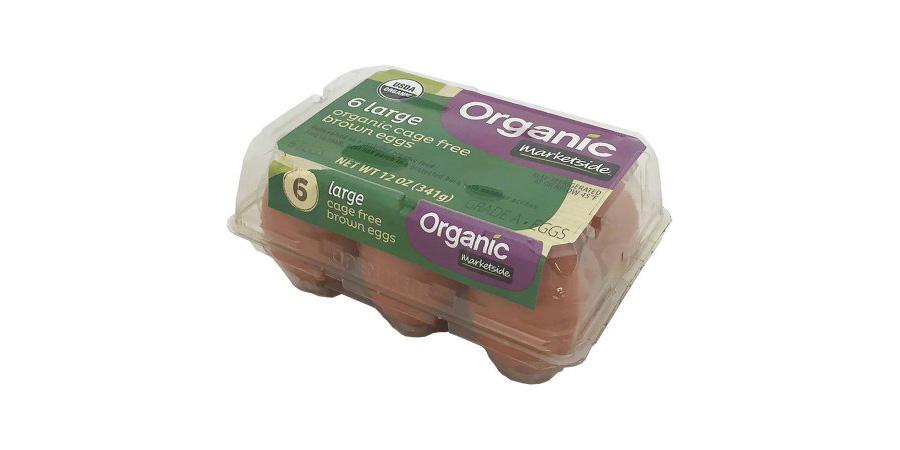 A class action filed this week in the U.S. District Court for the Northern District of California alleging that Bentonville, Ark.-based Walmart Inc. misled U.S. shoppers by selling organic eggs laid by hens inaccurately described on the carton labels as having access to the outdoors, a federal lawsuit alleged on Monday.
The eggs, sold under the Organic Marketside private label at a higher price than the mega-retailer's conventional eggs, were raised by Jackson, Miss.-based Cal-Maine Foods Inc. within enclosed structures, or "porches," featuring screens to admit air, according to the lawsuit, Donnie Lee Gibson v. Wal-Mart Stores et al. (See attached file for full complaint.)
"Consumers paying more for these eggs have been deceived," the lawsuit noted, as quoted in a Reuters report. "The theoretical ability to view the outdoors is not the same as having access to it." The suit further claims that Walmart and Cal-Maine, the largest producer of shell eggs in the United States, both knew that the hens were confined inside the structures.
Filed by the Seattle-based law firm of Hagens Berman Sobol Shapiro LLP, the class action seeks reimbursement for consumers who paid the higher price for Organic Marketside eggs, as well as an injunction from the court to compel Walmart and Cal-Maine to stop marketing the eggs as coming from hens with outdoor access.
"Had consumers known the truth about what 'outdoor access' meant – stuck inside with no access to nearby pasture – they either would not have purchased them or would have paid less," said Elaine Byszewski, a Pasadena, Calif.-based partner of Hagens Berman, noting that the law firm had conducted investigations of a Cal-Maine egg farm in Chase, Kan., to find out how the hens were treated there.
Added Byszewski: "Surely, this isn't what consumers have in mind when they read 'farm fresh,' 'free to roam' and 'outdoor access.' Rather, studies show that consumers believe 'outdoor access' means a majority of animals at any given time have access to open pasture and vegetation throughout the day."
When contacted by Progressive Grocer regarding the allegations, Walmart spokesman Randy Hargrove replied: "We hold our suppliers to high standards and are committed to providing our customers the quality products they expect. We take this matter seriously.  Once we have been served with the complaint and have reviewed the allegations, we will respond with the court."