Wakefern CIO Retires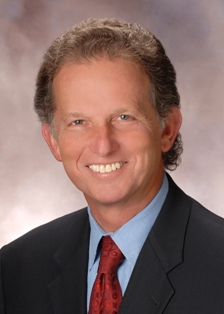 Wakefern Food Corp. CIO and SVP Natan Tabak has retired from the Keasbey, N.J.-based retail cooperative. Tabak (left) joined Wakefern in 1981, as a management trainee.
"Throughout my 37-year career here at Wakefern, I have seen many people make their mark on our company," noted President and COO Joe Sheridan. "While Natan's contributions are his lasting legacy, it is his boldness, fierce honesty and vivacity that will be missed. There is no doubt that Natan has kept our organization on its toes and in a constant pursuit of excellence. He is the embodiment of the entrepreneurial spirit that drives all of us to win each and every day."
Early in his career, Tabak worked in Wakefern's produce division as a financial and operations manager before moving up to positions in direct store delivery (DSD) and commercial bake, among others. In 1991, he became CIO, a newly created position at the company, and in 1994 rose to SVP, working with Wakefern's information technology (IT), finance, insurance and government relations departments. Most recently, Tabak oversaw the e-commerce and digital innovation and wholesale departments, along with his IT responsibilities.
At Wakefern's annual meeting in October, Tabak received the company's Chairman's Award, in recognition of his commitment to innovation, entrepreneurship and cooperation.
"I have had an incredible career at Wakefern -- I have loved every day of it," noted Tabak. "My retirement provides me with an opportunity to explore other interests and to spend time with the love of my life, my wife, Barri."
Wakefern's 50 members operate stores under the ShopRite and The Fresh Grocer banners.