Turn Your Deli Brand into a Hot Item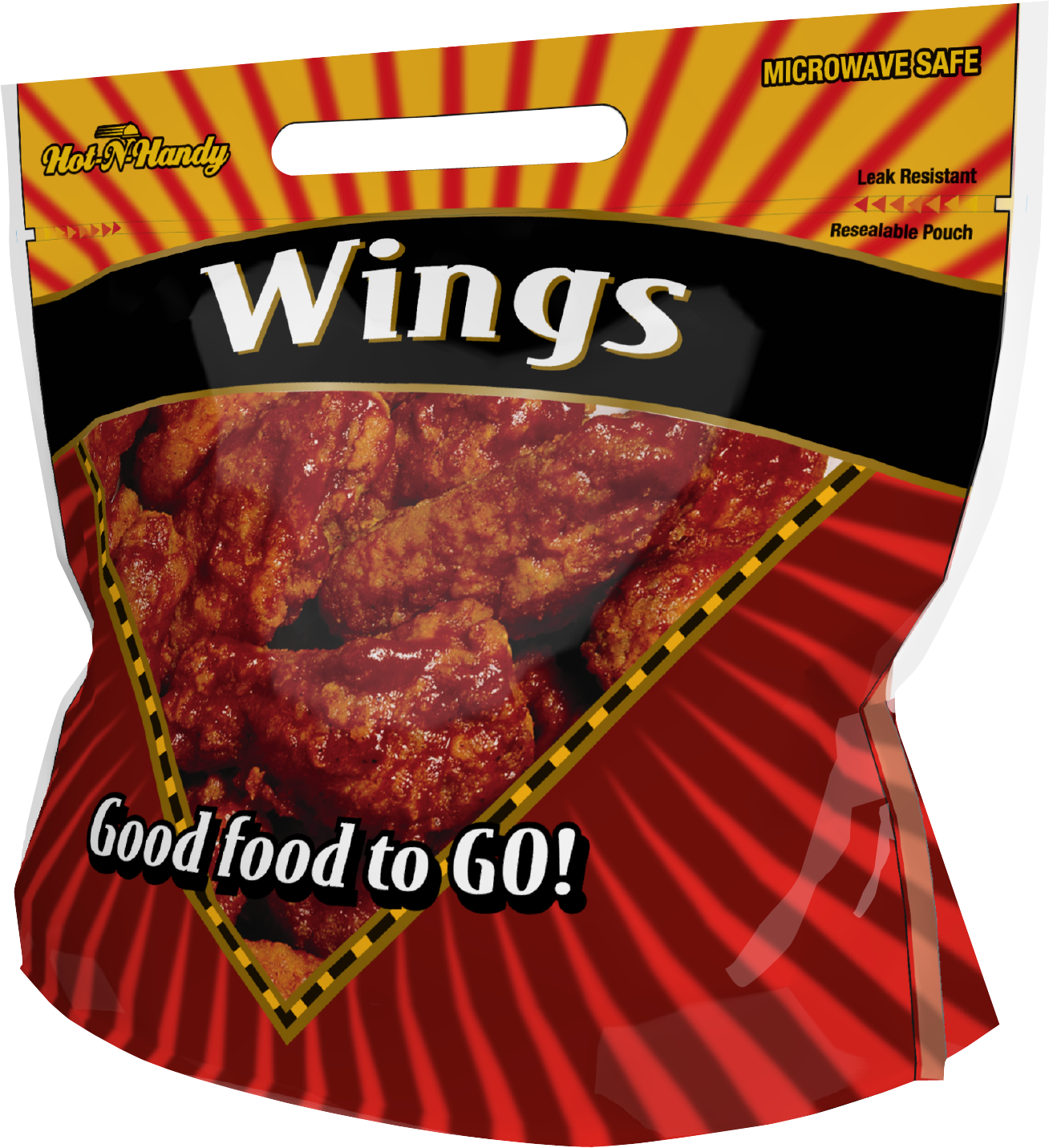 The summertime weather isn't the only thing heating up. As consumers look for ready-to-eat meals – especially on warm nights when they don't want to use their oven – deli counters can deliver a delicious dinner that stays hot and fresh without the hassle of cooking. Hot N Handy Pouches by Robbie are the perfect package for that on-the-go consumer. They feature high-quality graphics with your custom branding in a clean and convenient pouch format. Hot N Handy Pouches are available in a variety of sizes, graphic designs and consumer tested features that can be easily customized.
Robbie recently introduced wing pouches for 1-, 2- or 3-pound wing sizes. Wings are great to take to picnics and summer parties, especially in Robbie's easy-to-carry pouch. These pouches offer all the same benefits of other Hot N Handy products but are designed specifically with a one-sided window for display of crispy wings and a window-less side for display of sauced wings.
Wing pouches are just another way a deli operator can enhance their product line in a competitive marketplace.