09/22/2017
Trending Candy and Snacks for the Holidays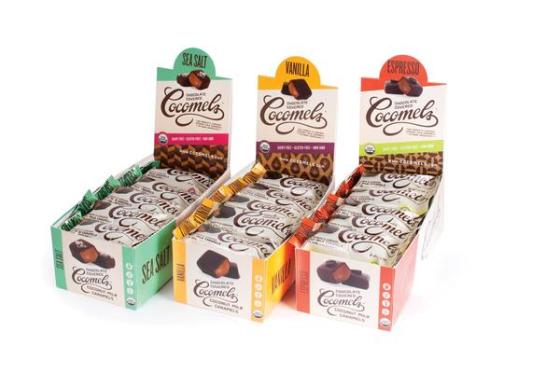 As they peruse the candy and snack aisles this holiday season, what types of items will consumers be seeking in particular?
"Fun-size candy bars continue to be a big sales driver for Halloween," asserts Larry Pierce, EVP, merchandising and marketing at Grand Rapids, Mich.-based SpartanNash. "However, in the past five years, we are seeing a trend with customers purchasing larger-size bags of candy. As a result, our family of stores and other retailers' bags of candy range from $5.99 to $24.99."
For his part, Tim Quinn, VP of trade development for Chicago-based Mars Wrigley Confectionery, notes: "We continue to see a growing demand for seasonal shapes. This year, we've added new Dove Chocolate Peanut Butter Eggs to our Easter lineup, which joins our other popular seasonal shapes: Twix Hearts, Eggs, Ghosts and Santas, and Snickers Hearts, Eggs, Pumpkins and Trees."
Continues Quinn: "Gifting is also growing, and shoppers seek out gifts with a unique flavor or personal touch. We always offer interesting novelties for each holiday. This Christmas season, we have a new floor stand that contains six each of the Snickers Brand Yard and Twix Brand Yard."
As for what's next in holiday candy and snacks, the clean-label movement will most likely take up residence in that space as well.
Kenneth Hausmann, category business manager for candy at Williamsville, N.Y.-based Tops Markets LLC, believes that "more natural/organic products will need to be incorporated as consumers continue to demand more transparency as it relates to ingredients and allergens."
JJ Rademaekers, CEO of Boulder, Colo.-based JJ's Sweets, maker of dairy-free, organic, non-GMO, gluten-free, corn syrup-free and vegan Cocomels caramels, concurs on the inclusion of "more better-for-you or natural candy displays," noting, "People are getting sick of the same old brands year after year."