Tetley Brews Up a Brand-new Look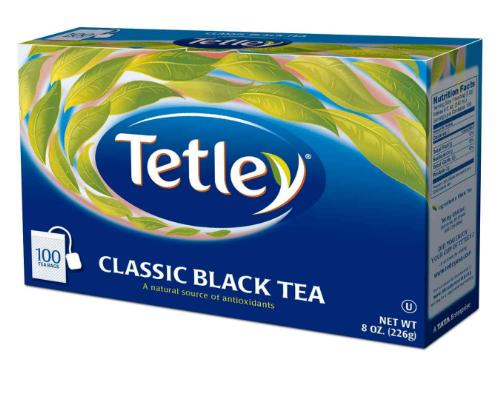 Tetley Tea has overhauled its packaging to incorporate more up-to-date graphics that aim to "evoke the warm feelings and stirring actions associated with tea drinking, to further draw consumers in to the Tetley experience at the point of purchase," according to the venerable brand.
The rollout began in Australia and the United Kingdom, and arrives on U.S. shores this month, the time of year when temperatures cool and consumers subsequently start drinking hot tea more frequently.
"Our new graphics do more than create a better shelf presence," emphasizes Deborah Glasser, marketing director for Montvale, N.J.-based Tata Global Beverages, Tetley Tea's owner. "The new design leverages our brand strength with consumers on a worldwide basis, while continuing the strong positive emotions people have for Tetley Tea on a local level. We did retain our signature Tetley blue – and, of course, our distinctively delicious flavor."
Accompanying the revamped packaging are cutting-edge promotions and social media executions backing the brand's "Rethink Tea" campaign.