Sweets & Snacks Expo Expects the World
The 2014 Sweets & Snacks Expo, sponsored by the National Confectioners Association (NCA) and scheduled for May 20-22 at McCormick Place in Chicago, is poised to be the most successful in the show's 18-year history, with a sold-out show floor featuring companies based in 23 countries – the event's largest contingent of global participants to date.
"Last year, the expo hosted a sold-out show to an audience of more than 15,000 qualified industry professionals," noted Larry Graham, president of Washington, D.C.-based NCA. "For the fourth year in a row, we experienced significant growth in not only floor size. but also number of attendees; this is a proven trend reflecting the value that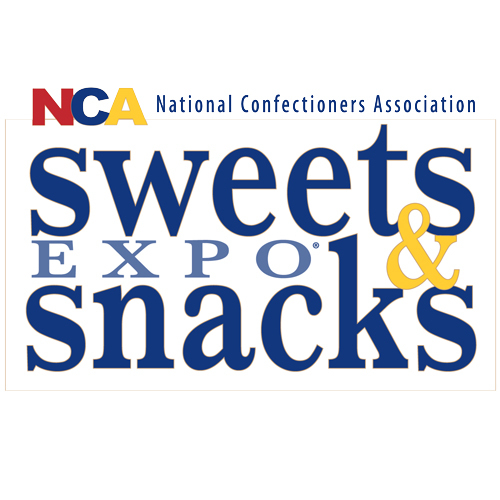 our event and NCA provide to the industry."
Overall expo registration rose 10 percent last year, while 12 percent of the event's visitors came from outside of the United States. The 2013 show saw double-digit international participation, with guests from 90-plus countries in attendance.
"The power of U.S. brands around the world is truly harnessed at the expo which serves as a destination for global confectionery and snack markets to come together," said Tim Quinn, Expo chairman and VP, trade development at Hackettstown, N.J.-based Mars Chocolate North America. "Our attendees know not to overlook the selling power of sweets and snacks. Globally, sweets and snacks are a $416 billion category and collectively they grew 3 percent in 2012 -- twice the pace of overall store sales at only 1.5 percent."
More than 6,000 confectionery and snack trade customers registered to attend the 2013 show, representing key distribution channels spanning grocery, convenience and mass, in addition to niche and specialty outlets. According to NCA, the expo is the only event that represents all of the major U.S. distribution channels of candy and snack products in a single location.
United Nations
In 2014, the show will welcome back the Brazilian, Chinese, German, Ecuadorian and Mexican pavilions, as well as hosting the European Confections pavilion for the first time.
In addition to boosting the expo's global presence, NCA has beefed up its international efforts over the past year by hosting reverse-trade missions and teaming with Euromonitor and Planet Retail on e-learning opportunities.
Further, the event offers features and amenities that enable foreign attendees to make the most of the experience, including a new product showcase, a floor plan that highlights export-friendly companies, and a guided retail tour.
The expo also presents the latest products from around the world, including items from prestigious companies based in Australia, Latvia, Sweden, Belgium, Italy, Spain, Switzerland, Turkey, Israel and Russia.
Additionally, as in years past, the event will host the International Welcome Lounge close to the show floor where translators and representatives can answer questions and provide concierge services.