Sunsweet Names VP of North America Marketing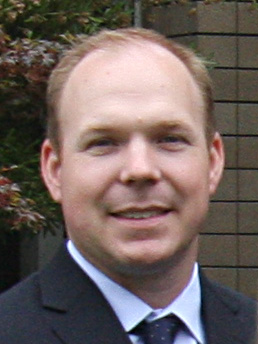 Sunsweet Growers Inc., the nation's top marketer of prunes, specialty dried fruit products and fruit juices, has promoted Jeff McLemore to the position of VP of North America Marketing. In his new role, McLemore (left) will guide Sunsweet's marketing efforts in the region, including prunes, juices and specialty fruits.
"We see substantial growth opportunities in our business," said Dane Lance, president of the Yuba City, Calif.-based cooperative of 300 grower/members. "Jeff has been responsible for driving key initiatives for the Sunsweet brand. His contributions in the North American market have redefined consumer perceptions of prunes and driven category growth. We have no doubt he will have similar success in his new position."
"Jeff's promotion recognizes his significant role in recent game-changing initiatives at Sunsweet, and his ability to blend marketing vision with real-world sales execution," added VP of Global Sales & Marketing Brad Schuler.
A Sunsweet employee for the past eight years, McLemore has been directly involved with virtually all of the co-op's product introductions for the domestic market, including the development and launch of Sunsweet Ones, D'Noir Prunes, Plum Amazins and Sunsweet Mango. These products currently account for more than 30 percent of Sunsweet's North America dried-fruit brand share.
Before joining Sunsweet, McLemore was director of category management at Westlake Village, Calif.-based Dole. He was also previously an information analyst directly responsible for the Kroger account for Secaucus, N.J.-based Hartz Mountain.
Sunsweet's latest product introduction is a full line of dried fruit snacks and juices designed to meet today's demand for healthy and convenient food options.