Summer Grilling Beef Promo Added Sizzle to Sales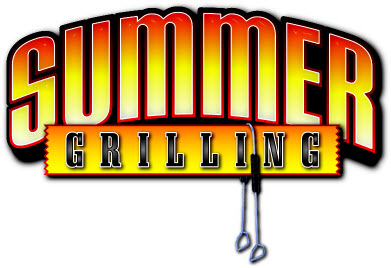 The "2010 Stay Home Grill Out" promotion, launched this past summer by the Beef Checkoff, through the Northeast Beef Promotion Initiative (NEBPI) and the Pennsylvania Beef Council, in partnership with 17 Northeastern retailers, proved to be a sizzling success on all counts. A total of 367 store locations displayed recipe booklets, shelf wobblers and meat department posters from May through September. Shoppers who took part in the promotion had the opportunity to win a grand prize of $500 in free groceries and a Weber grill visiting StayHomeGrillOut.com. Among the prizes for runners-up were professional barbecue tool sets and "The Healthy Beef Cookbook." Lucy Williams, a Balducci's shopper hailing from Suffolk, Va., won the grand prize.
"The Stay Home Grill Out' promotion helped both the Kings and Baldacci banner stores by relieving the pressure on the meal makers to have to dine out to have a great steak," noted Michael Lamb, director of meat sales and merchandising for Parsippany, N.J.-based sister banners Balducci's Food Lover's Market and Kings Super Markets. "We were able to promote relatively underutilized cuts of beef such as the Denver Steak and the boneless chuck short ribs to an extent that we had not thought possible or practical in the past. Whenever we can be in tune with a social need of the customer and still provide great tasting center of plate, it's a win-win."
The NEBPI teamed up with eight new retailers in Massachusetts, Connecticut, New York and Maryland for the 2010 iteration of the program, which was developed by Westport, Conn.-based sales promotion agency Streetmarc Advertising & Marketing.
"It is exciting to see retail participation increase each year that we offer these checkoff-funded promotions," said Christie Molinaro, director of retail and foodservice at Middletown, Pa.-based NEBPI. "Our website, StayHomeGrillOut.com, was exceptionally successful this year, with an increase of 12.5 percent for our sweepstakes entries and a 16 percent increase of our website visitors. Although the promotion is over, consumers are able to log on and view recipes … and nutritional information."
For additional information on checkoff-funded activities, visit MyBeefCheckoff.com.