Subway Moves Into More Supermarkets, Mass Retailers in 2010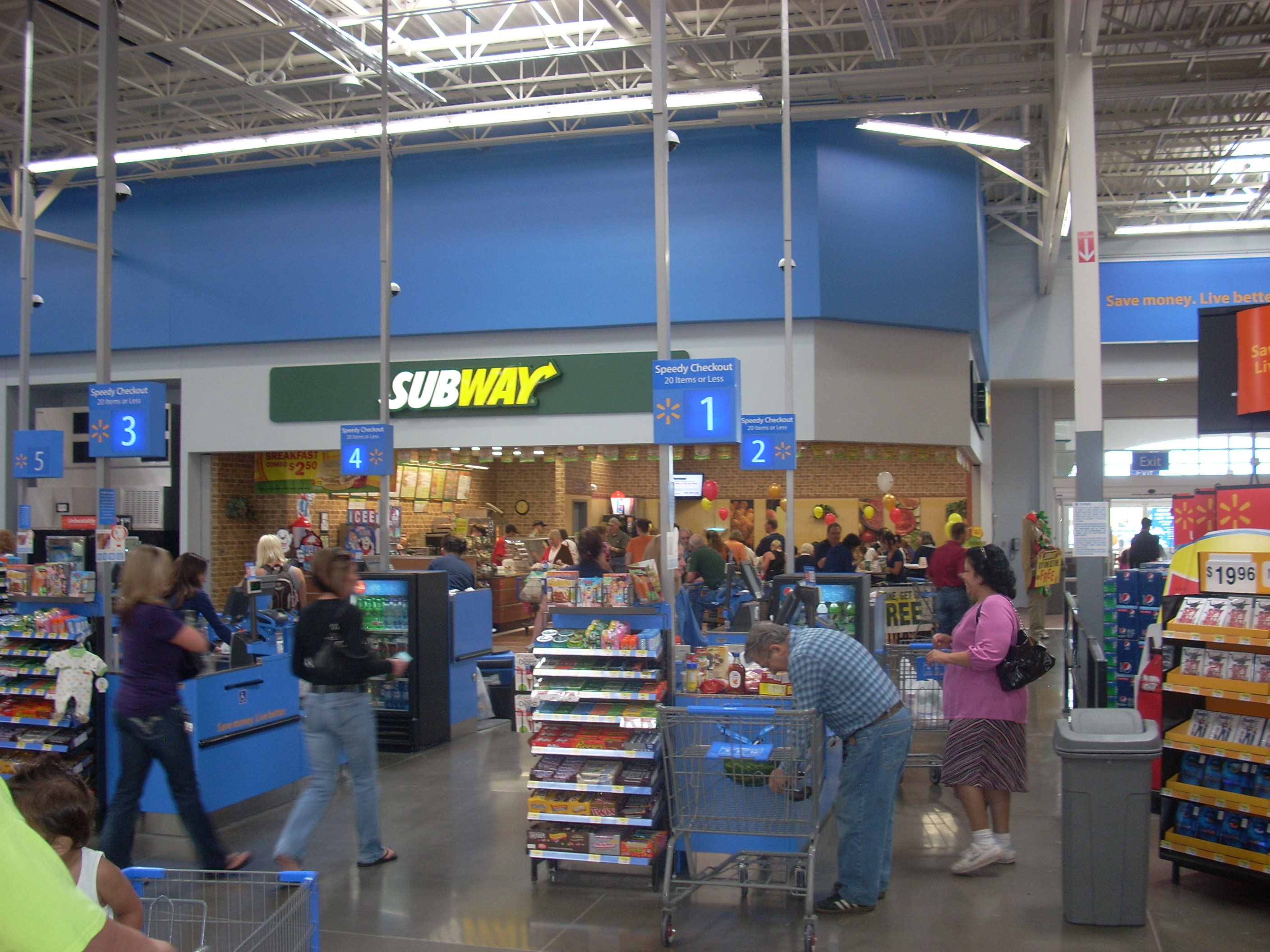 Several U.S. supermarkets and big-box retailers welcomed in-store Subway restaurant units during the first half of 2010, according to the popular sandwich chain, which has this year opened over 1,000 new locations, bringing its total international store count to over 9,700 restaurants, with new stores accounting for about 1.4 million square feet of filled commercial retail space.
In the nontraditional development category, the Milford, Conn.-based company now has more than 7,500 locations in such locations as airports, department stores, hospitals, park and recreational facilities, and, of course, grocery stores.
The U.S. supermarkets with new Subway restaurants are Affiliated Foods in Freeman, S.D., and Chris' Food Center in Sandstone, Minn. Subways also debuted in three Meijer stores in Caledonia, Grand Rapids and Northville, Mich., as well as 23 Walmart locations in Broomfield, Colo.; Orlando, Orange City, Palmetto and Pensacola, Fla.; Forsyth, Ga.; Coffeyville, Kan.; Worcester, Mass.; Pineville, Mo.; Ocean Spring, Miss.; Kalsipell, Mont.; Cherryville and Fayetteville, N.C.; Epping, N.H.; North Bergen, N.J.; Halfmoon and Saratoga Springs, N.Y.; Roseburg, Ore.; Nashville, Tenn.; Aransas Pass and El Campo, Tezas; Ashland, Va.; and College Place, Wash.