STORE OF THE MONTH: On the Green Team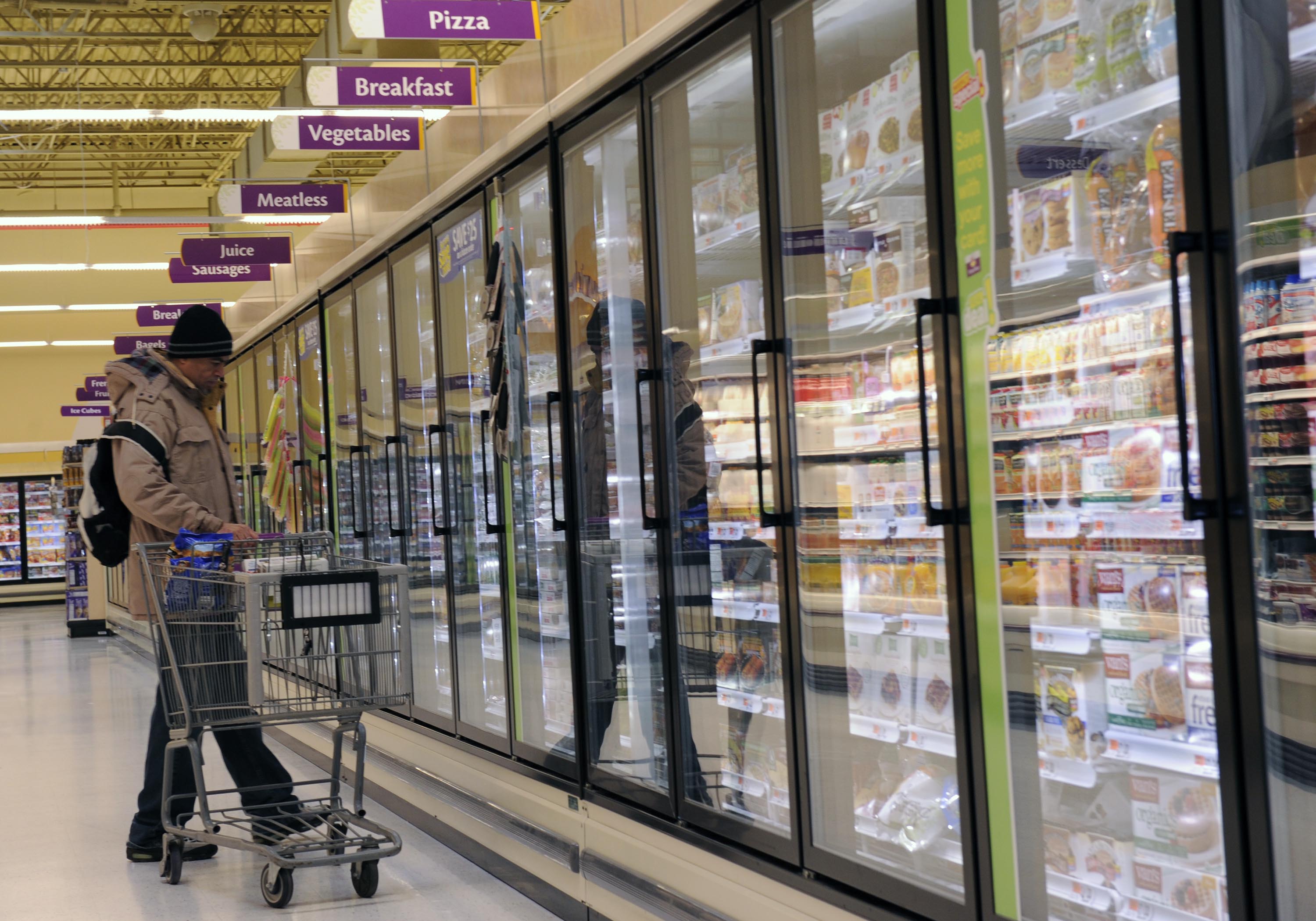 In common with its other latest-generation stores, the Arverne, N.Y., Stop & Shop incorporates many eco-conscious design features.
"As we move forward, we always try to build the most energy-efficient unit that we can," notes Ron Onorato, president of Stop & Shop's Fairfield, Conn.-based New York Metro division. For example, in this building [m] and we learn as we continue to build units -- we use all Energy Star-rated appliances and equipment. We have a reclaimed-heat system; we reuse the heat off our compressor space to heat water. We have an energy-efficient monitoring system to make sure the temperatures and the conditions in the store are monitored at all times."
As well as these impressive energy savers, the store "continue[s] to make improvements," says Onorato. "We added skylights in this store to bring in natural lighting, which becomes very efficient for us. So we look for ways to cut down the use of energy."
Additional green features include a reflective white roof, which lowers energy consumption by reducing building heat, lighting with occupancy sensors and dimmable controls, low-flow water fixtures, and bioswale retention systems around the perimeter of the parking lot to provide stormwater pre-treatment.
Recycling programs are big at the store, too, as illustrated by the reusable Stop & Shop bags that are now a familiar sight around the peninsula.
"The consumer is focused on conserving the environment, and we try to always find ways to help them do that," affirms Onorato. "We recycle plastic bags; if they bring plastic bags back to the store, we'll get them recycled instead of throwing them away. We offer different promotions with our [reusable] bags, and it's catching on fairly well. People are always purchasing them and using them."
One problem that the store is working on is getting people to remember to bring their bags with them, so Stop & Shop has provided a little reminder. "[S]ometimes people forget them in their car," says Onorato, noting that even when that happens, "then they end up buying more, which isn't too bad, but we try to put signs up in the parking lot to get the customers to remember their bags as they come into the store."
All of these activities are in aid of Stop & Shop's overall commitment to helping the planet. "It's always trying to be in forefront of being environmentally conscious, and doing the right thing, and we try to share that with our customers, whether it be through recycling, reusable bags, energy conservation; we're always looking for ways to do better and to do our part as far as it comes to the environment," observes Onorato.
Another, more immediately tangible, payoff, of course, is the energy savings realized by the grocer. "When you put these kinds of pieces in place, we look to reduce energy consumption by 30 percent," notes Onorato.
To read the full April 2011 Store of the Month story, "Rockaway Renaissance," visit www.progressivegrocer.com/inprint/article/id1686/rockaway-renaissance/.