Stop & Shop Rolls Out Annual Turkey Express Program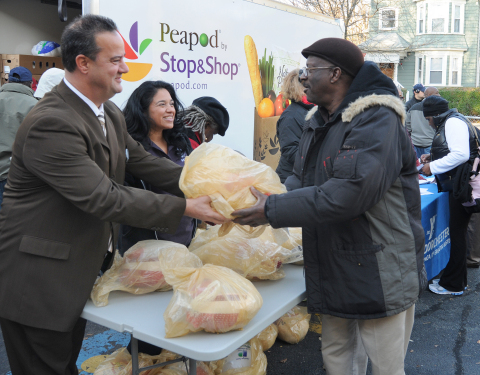 The Stop & Shop Supermarket Co. LLC's annual "Turkey Express" program, which donates turkeys to hunger relief organizations for Thanksgiving, will kick off on Sunday, Oct. 28.
Under the program, the Ahold USA-owned chain will give 13,000 turkeys to nine hunger relief organizations in Connecticut, Massachusetts, New Hampshire and Rhode Island. The New England donations are part of a wider initiative that will distribute a total of 21,000 turkeys across the Northeast, along with several other company-led efforts aiding local communities during the holiday season.
"During this time of year, we are especially mindful of the work by the food banks and hunger relief agencies across New England as they help make the holiday season easier for families in need," said Suzi Robinson, spokeswoman for Stop & Shop New England Division in Quincy, Mass. "As a food retailer, fighting hunger is an integral part of who we are."
In addition to Turkey Express, the chain is inviting customers to help raise money for local food banks through its 23rd annual "Food for Friends" program. From Nov. 2 through Nov. 25, shoppers who donate $1, $3 or $5 at their local Stop & Shop stores will help support more than 300 local hunger relief organizations across the Northeast. With a goal to raise more than $2 million this holiday season, Food for Friends will deliver 100 percent of the dollars raised: 60 percent will be allocated directly to local food pantries, while 40 percent will go to regional food banks.
Stop & Shop employs about 62,000 associates and operates more than 400 stores in Massachusetts, Connecticut, Rhode Island, New Hampshire, New York, and New Jersey.