Star Ranch Angus Beef Aims to Unite Families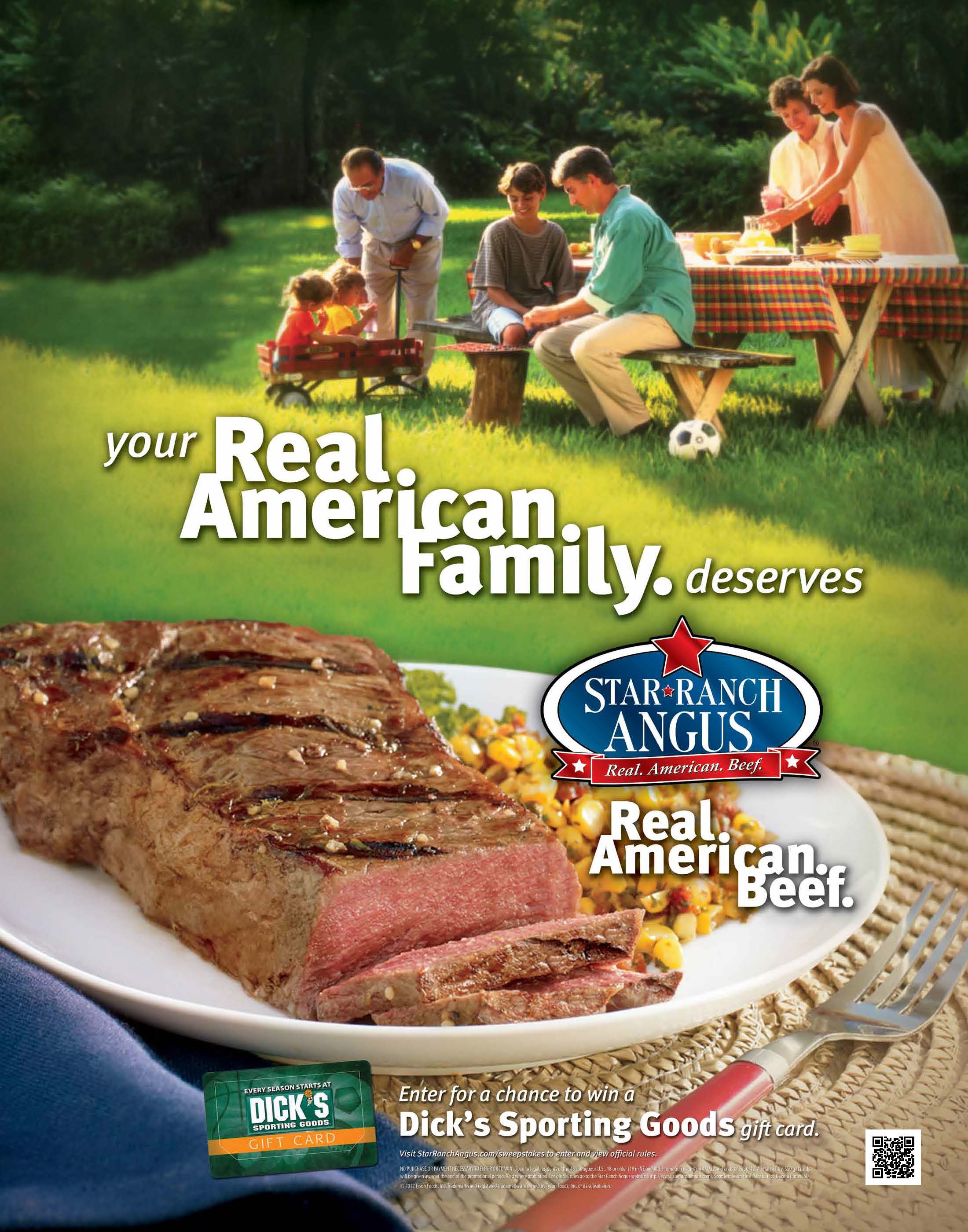 A spring promotion from Tyson Fresh Meats Inc., a subsidiary of Springdale, Ark.-based Tyson Foods Inc., is encouraging old-fashioned family togetherness with point-of-sale materials illustrated by a soft-focus photo of Mom, Dad, kids and grandparents on a picnic. The promotion theme, "Your Real American Family Deserves Real American Beef," evokes the brand's tagline and bolsters the message that quality family time begins with quality beef.
The promotion encompasses an online national sweepstakes consumers can enter to win a $50 Dick's Sporting Goods gift card. A total of 50 randomly selected winners will be picked at the close of the promotion, which runs through June 30. The contest will also be promoted on the Star Ranch Angus beef Facebook page, as well as on in-store signage.
Tyson is providing retailer promotional support in a number of ways, including giving retailers the ability to order more Dick's Sporting Goods gift cards to give away in local or regional contests.
"This promotion goes right to the heart of what Star Ranch Angus beef stands for -- our customers can count on Star Ranch Angus beef to deliver an exceptional eating experience that they will be proud to share with their families," noted Kent Harrison, VP, marketing and premium programs for Dakota Dunes, S.D.-based Tyson Fresh Meats. "Star Ranch Angus beef makes wholesome, nutritious meals that help families stay active together throughout the spring and summer."